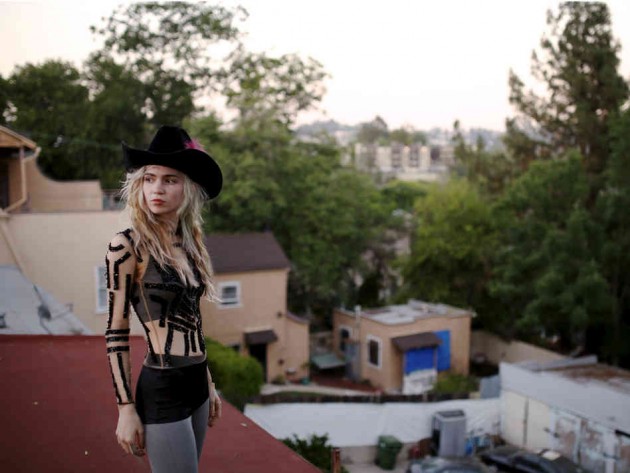 The otherworldly summer sounds of Claire Boucher's 2012 breakthrough Visions under her moniker GRIMES have largely been eschewed on this new single, unveiled in the UK by Zane Lowe of BBC Radio 1.
Entitled 'Go', the track was originally penned by Boucher for Rihanna, who then turned it away. The song features a much punchier beat and a more dubstep inspired sound than anything the musician has touched before, opening with chilling harpsichord and Boucher's luscious vocals, before twisting into a darker and heavier territory. The track also features Blood Diamonds, who has collaborated with the Montreal songstress in the past.
Listen to 'Go' via Soundcloud below, released via 4AD.