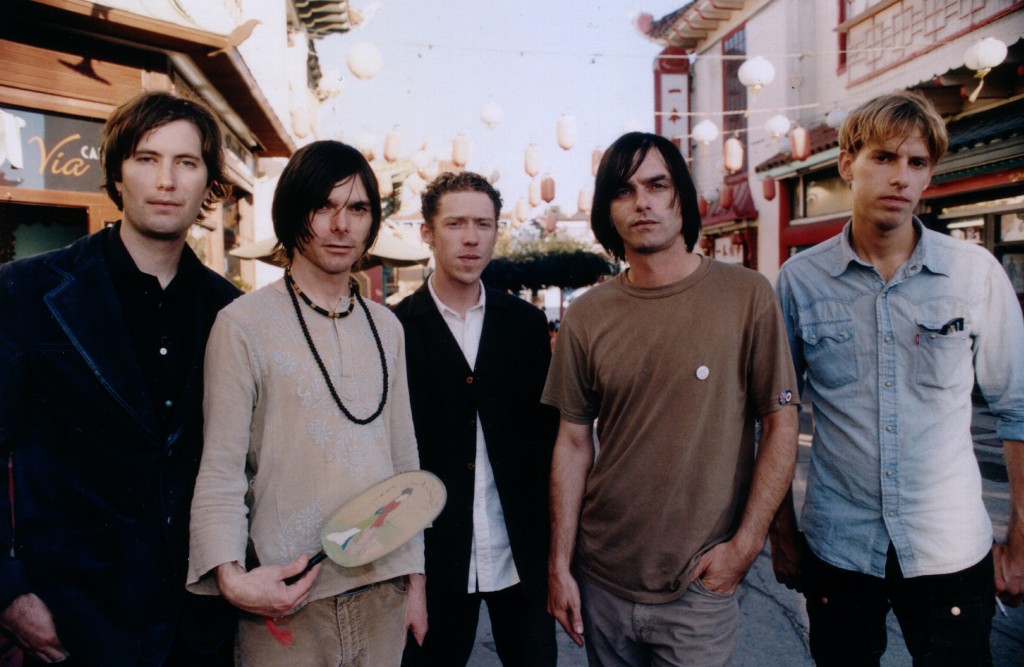 With Wimbledon reaching an exciting conclusion yesterday evening, and the World Cup edging towards its finale this week, the summer seems to be well and truly flying by. But never fear, friends: we at the Thin Air are here to guide you towards the finest gigs happening across the country over the next seven days.
Arctic Monkeys – Marlay Park, Dublin; Saturday, July 12
Arctic Monkeys return to Ireland this Saturday to put on what'll surely be a great show, but they're not the only reason to head to Marlay Park this weekend. Jake Bugg, Miles Kane and Royal Blood make up the show's stellar line-up, so make sure you get down early for this one. It's 3pm for gates and the first act will be on at 4.20pm.


The Brian Jonestown Massacre – The Academy, Dublin; Wednesday, July 9
Neo-psych masters The Brian Jonestown Massacre (pictured above) had us smitten once again back in May with the release of their fourteenth studio album, Revelation. The San Franciscan pioneers, fronted by Anton Newcombe, stop off at Dublin's the Academy on Wednesday, July 9 for what is undoubtedly going to rank up there with the best shows the venue has seen all year. We're a tad excited.


Neil Young and Crazy Horse – Live At The Marquee, Cork; Thursday, July 10
The ever polarising genius that is Neil Young returns to Irish shores after a divisive performance in Dublin last year. But after several critically acclaimed solo shows during the year, there's no doubt that Young still commands the magic of his youth. There's just the question of whether Young will be on form on the night. Doors are at 8pm for this one, and there are still tickets remaining at €76


Little Green Cars – Iveagh Gardens, Dublin; Saturday July 12
One of the finest Irish bands around at the moment, meteor nominated stars Little Green Cars are playing plenty shows around Ireland this festival season, but the Iveagh Gardens are a good a place as any to catch this band. Doors open at 6.30pm and tickets are priced at €28.


Hit up our extensive gig guide to check out what else is happening gig-wise over the next few days.