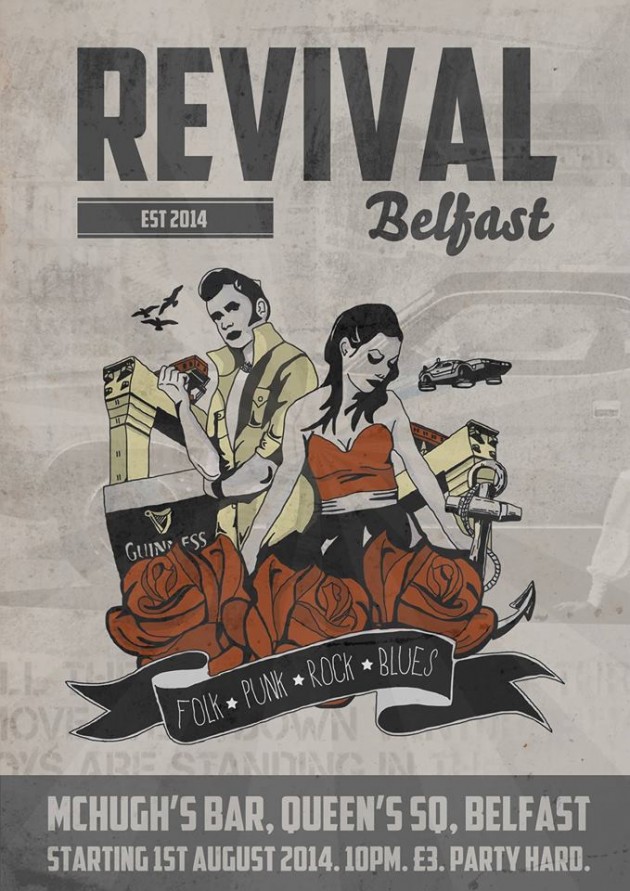 Belfast has a new – if indeed any already exist – folk, punk, indie, rock & blues club in the form of Revival Belfast, taking place at McHugh's Bar at Queen's Square, starting from Friday, August 1.
High-tops and sailor ink is not just permitted, it's expected; so get down and party at their inaugural night.
Admission is £3 and doors open at 10pm.