Events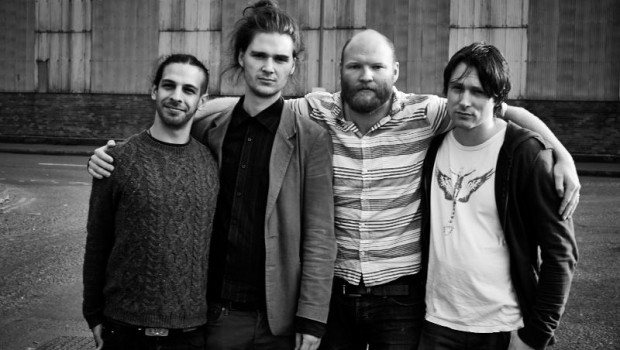 Published on August 12th, 2014 | by Jonathan Klein
0
Gigs of the week: Slint, Blue Whale, The Charlatans, DJ Food, Squarehead, Deafheaven
It's somewhat of a dow-time for gigs these days, with Electric Picnic looming in just a few weeks, it seems that the smaller shows have dried up just a little bit. That's not to say that there are not numerous shows taking place right across around the country this week, and we've picked out a few that are most definitely worth checking out.
Slint, Girl Band – Limelight 2, Belfast; Monday, August 18

Louisville post-rock pioneers Slint make their Belfast debut on Monday, August 18 at Limelight 2. Hands down one of the most influential bands of all time, they will be supported by fast-rising Dublin noise-rock quartet Girl Band. Tickets for the show are still available to buy via Ticketmaster or, if you're lucky, at the door. Don't miss this show.
You can also win tickets to the show here.

The Charlatans – Leopardstown Racecourse, Dublin; Thursday, August 14
The series of Bulmer's Live gigs finally reaches its conclusion this week, with The Charlatans stopping by on Thursday. Their feel-good tunes are set to be a wonderful way to close the Live at Leopardstown series, a set of gigs that has provided us with several great shows over the week. Tickets are €15 for the races and the show, with doors at 4pm.

DJ Food, Robocobra Quartet – Aether and Echo, Belfast; Saturday, August 16
The third installment of Block Party at Belfast's Aether & Echo happen on Saturday night, headlined by Ninja Tune act DJ Food. Support on the night will come in the form of jazz-inflected rap-punk band Robocobra Quartet, easily one of the most exciting acts to emerge from the city in some time. Things kick off at 8pm and admission is free. Stream 'Artbook Flipping' by Robocobra Quartet below.
Squarehead and Owensie – Whelan's, Dublin; Thursday, August 14
Two top acts come together to perform for a special fundraiser for the Middle East Children's Alliance this Thursday. Squarehead have expanded their surf-pop sounds into a meatier, grungier outfit on their latest album, Respect, while Owensie provides a softer alternative, and this will be a chance to catch some of his new songs, with an album release slated for next year. Tickets are €7 with extra donations encouraged. Doors are at 8pm.

Blue Whale, Gross Net, It Was All A Bit Black & White – Platform Arts, Belfast; Friday, August 15
Belfast-based jazz-punk quartet Blue Whale (pictured) play a final show with their founding bassist, Andrew Elder, at Platform Arts on Saturday night. Also featuring DJ sets from Venue Deupree and yours truly, Blue Whale will be supported by Girls Names/Autumns spin-off Gross Net – playing their first ever show – and Galway experimental duo It Was All A Bit Black & White. Admission £10; BYOB.

Deafheaven, No Spill Blood – Mandela Hall, Belfast; Sunday, August 17
Supported by Dublin indie supergroup No Spill Blood, Deafheaven make their highly-anticipated return to Belfast on Sunday night. Having played an unforgettable show upstairs in the venue supporting Russian Circles back in 2012, the San Francisco band will play Mandela Hall. Doors at 8pm, tickets £13 (excluding booking fee).