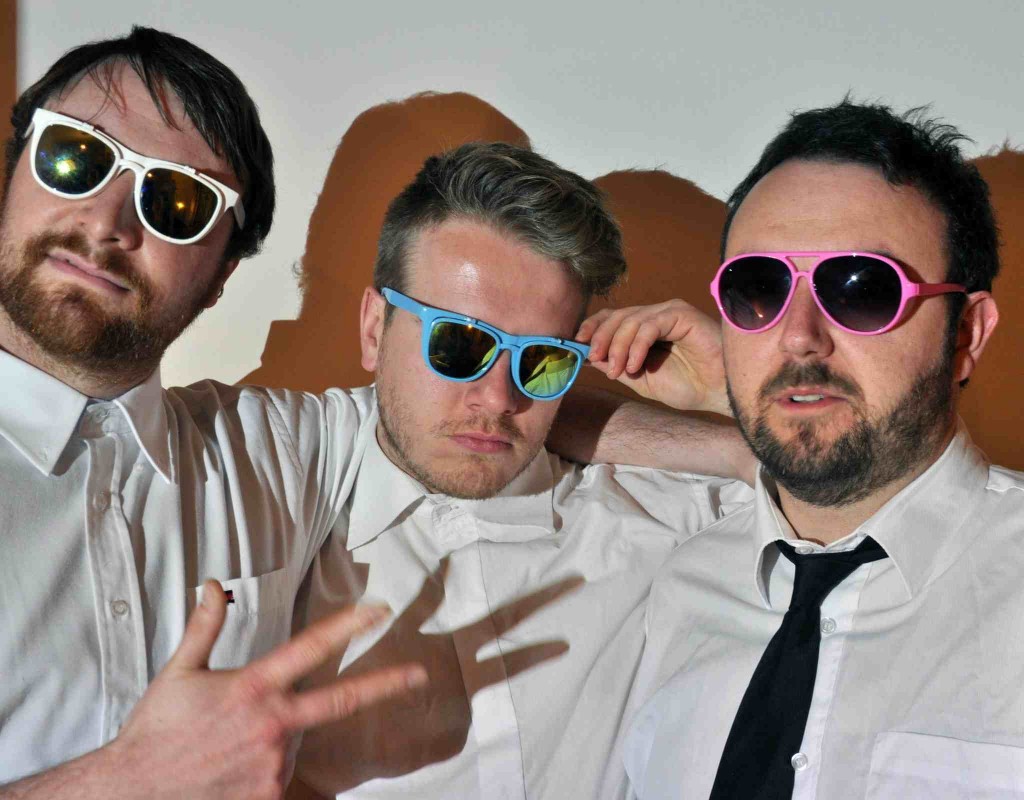 With the new semester back in full swing, the old gig calender has suddenly become a lot busier than usual. This, of course, can only be a thing. Whilst some of us are still lamenting the unexpected loss of two much-loved Irish acts in UNKNWN and Adebisi Shank, the future remains very bright indeed – something we feel is perfectly illustrated in our Gigs of the Week for the next few days. Dig.

The Thin Air Magazine Launch Party: Not Squares, Kab Driver, Hot Cops @ Bar Sub, QUBSU – Saturday, October 4
Biased, us? Seriously, though, Not Squares (pictured) remain one of the country's finest live acts in all of Ireland and we're positively elated to have them launch our physical magazine at Belfast's Bar Sub on Saturday night. If the mighty party-starters in questions aren't persuasive enough, fast-rising indie-rock trio Hot Cops and Belfast DJ David Baxter AKA Kab Driver are also on the bill. "All for a paltry fiver?!" we hear you cry. Yes, all for a paltry five. Come and dance.


Hidden Agenda 3rd Birthday: Mount Kimbie (DJ Set), Darkstar (DJ Set) – Opium Rooms, Dublin; Saturday, October 4
The lovely, altogether tasteful folk of Hidden Agenda celebrate their third birthday with on Friday and Saturday night (after all, you may as well do it in style). On the Saturday night, they have the pleasure of hosting DJ sets from the equally excellent Mount Kimbie and Darkstar at the Opium Rooms. Doors are at 11pm.


Gifted: Joshua Burnside, Jamie Neish, Callum Stewart – The Empire Belfast; Thursday, October 2
Something of an institution, Gifted returns to Belfast's Empire on Thursday night with a stellar singer-songwriter showcase. Headlined by progressive folk trobadour Joshua Burnside, the show will also feature sets from Callum Stewart and Jamie Neish, also drummer with More Than Conquerors. Entry is just £3 and doors are at 9pm.


Hard Working Class Heroes – Dublin; October 2-4

It's that time of year again. Yes, Hard Working Class Heroes, the country's leading independent music showcase returns this weekend with over one hundred varyingly promising acts in tow. We could go on and on about how much you should hit it up, but we'll just direct you to this year's line-up (it speaks for itself, you understand).


Madball, By Any Means – Limelight 2, Belfast; Friday, October 3
A distinctly heavier proposition from all the above, Madball, one of New York Hardcore's greatest bands play Belfast's Limelight 2 on Friday, October 3. Support on the night comes from Belfast hardcore quartet By Any Means, hands down one of the country's most powerful live acts.


Red Rock: Emerald Armada, Hurdles, Freak's – Limelight 2, Belfast; Wednesday, October 1
Last but by no means least, Freak's, Hurdles and The Emerald Armada get together at Belfast's Limelight 2 for a special charity fundraiser for Northern Ireland Chest, Heart and Stroke. Great cause, great music. Door are at 8pm, admission is £7.


Hit up our Gig Guide to see what else is happening gig-wise across the country over the next while.