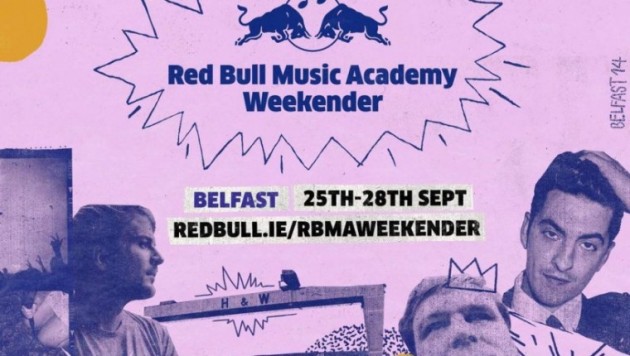 From September 25 to 28, Belfast's Cathedral Quarter will host its first ever Red Bull Music Academy weekender.
Set to see four days of concerts, club nights, talks and film screenings with some first-rate genre-defining, forward-thinking artists and musicians, German electro-classical musician Nils Frahm(supported by Derry's Ryan Vail) at City Hall on Sunday, September 28 stands out as highlight.
Check out the full line-up below and buy tickets here.
Thursday, September 25 – 10pm
The Juan MacLean, Timmy Stewart and Twitch
The Bunatee, Queen's University Student Union (Tickets £6)
Friday, September 26
Workshop featuring BICEP
Oh Yeah Music Centre (Free Admission)
Friday, September 26 – 9.00pm
SKREAM, Chez Damier (Balance) & Special Request
The Limelight (Tickets £6)
Saturday, September 27 – 10.00pm
Greg Wilson, Ashley Beedle, Terri Hooley & Noel Watson
Aether & Echo (Tickets £8)
Saturday, September 27
Lecture featuring Greg Wilson, Noel Watson & Terri Hooley
Oh Yeah Music Centre (Free Admission)
Sunday, September 28 – 5.00pm
Nils Frahm, Ryan Vail
City Hall (Tickets £5)