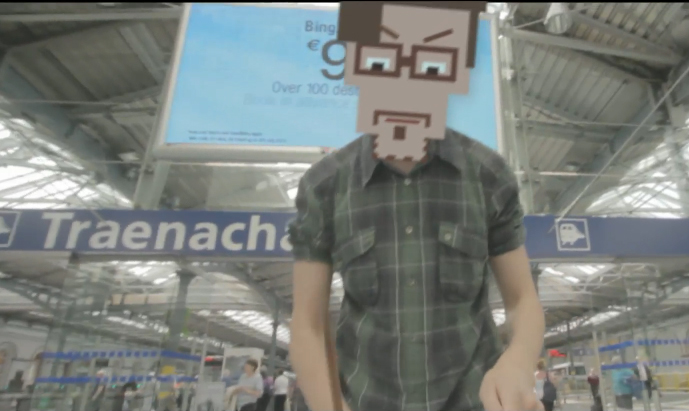 We have a lot of love for I Heart the Monster Hero here at The Thin Air and we think you will too once you watch this brilliant video for 'Toni Bailey' made by GREY SUN in a busy Dublin train station during the Summer.
The Monster Hero himself had this to say about the making of the video:
"We shot it while playing a set in the concourse of Heuston station as part of the HWCH in the city for the Forbidden Fruit festival this year. It was pretty fun to play in the station, suffice to say the reactions captured in the video are real. At one point between songs one of the workers at the departures gate came & asked us to turn it down so that the train departure announcements could be heard over their system. We agreed that if I made the announcement for the soon to depart Cork train then we could continue, so I did."
The lads are supporting Lust For Youth at the Bello Bar in Dublin next Thursday 25th September.
To find out more, click the links below.