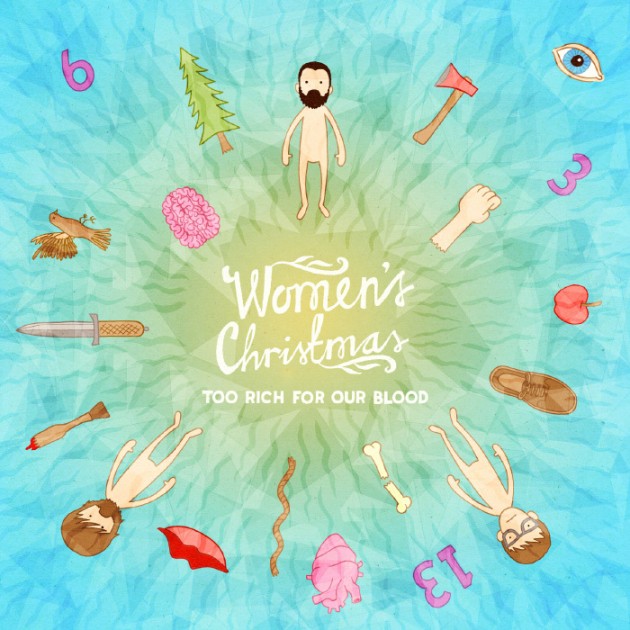 In his review of the album in the first issue of our physical magazine – out now – Mike McGrath Bryan called Too Rich For Our Blood, the debut album by Dublin indie-rock trio Women's Christmas "an enjoyable excursion into the pop sensibilities of its constituent parts."
And that it is. Comprised of members from Villagers, Jogging and I Heart the Monster Hero, the band have delivered on what came across in our Inbound feature with them back in February. If you like your lo-fi catchy and your catchiness lo-fi, this is well worth a listen.
Women's Christmas will play the following shows to mark the LP release:
Saturday, October 18: The Crane Lane, Cork w/ Laurie Shaw. IndieCork Festival. Doors 8.30pm. Admission: Free
Saturday, October 25: Kasbah Social Club, Limerick w/ guests Monday Villains. Admission: Free
Saturday, October 1: The Pop Inn, Dublin, w/ Night Trap & Sissy. Doors 8pm. Admission: €10 or €15 with LP.
Stream Too Rich For Our Blood – set for official release on LP and digitally via Out on a Limb Records on October 24 – below.