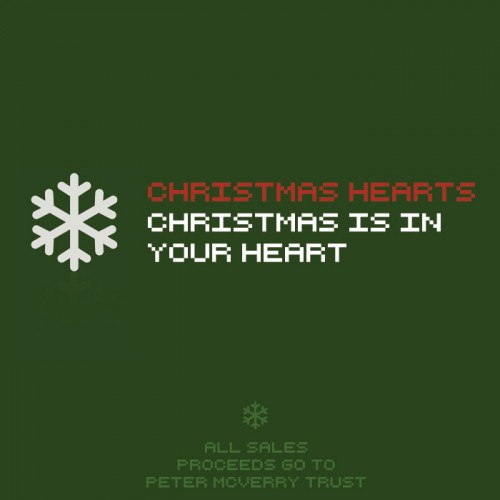 Let's be honest: the vast majority of Christmas charity singles – no matter how worthy the charity – suck. Either overly earnest or compositionally benign (and often both), they leave the tendency to leave the listener feeling a little crippled inside, stripped of any latent festive cheer.
Fortunately, there are exceptions – exceptions like 'Christmas In Your Heart' by the utterly-enviably talented troupe of tale-telling troubadours that is Christmas Hearts. Comprised of Niall Jackson from Bouts, Conor O'Brien of Villagers, MayKay of Fight Like Apes and many more, the guys have concocted a real gem with the single, imagined and released with the aim to raise money to fight homelessness this Christmas via the Peter McVerry Trust.
Threaded with a jaunty, mildly melancholic solemnity, the track resolves – as all good jaunty, mildly melancholic and solemn Christmas singles do – with a good old fervent singalong. Lead guitar times, harmonies and a (potentially accidental) nod to Smashing Pumpkins' 'Soma' entwine, cheers erupt and the song disperses a little like 'Epic' by Faith No More. We can't complain, in other words.

You can purchase the single (along with an acoustic version) for €3 (or more) via Bandcamp below. Do that now, if you can, and read more about the Peter McVerry Trust here.
Featuring sets by Paddy Hanna, Brian Kelly of So Cow, Swimmers (Niall Jackson) and a very special secret guest (trust us, it's good), 'Christmas Is In Your Heart' is launched at Whelan's, Dublin next Thursday, December 11.