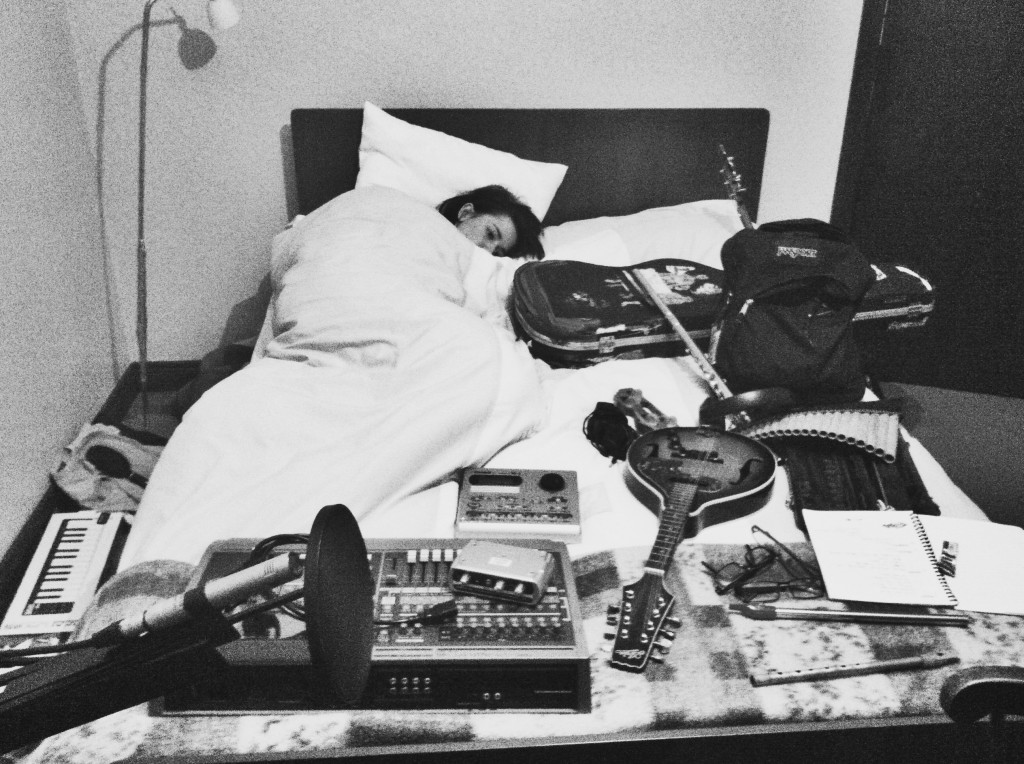 Launching in printed form in 2015, No Parachute – a new photographic project by And So I Watch You From Afar guitarist Rory Friers and their manager Graham Smith – will take place at Belfast's Established on Thursday, December 18.
Comprising of photographs taken on and off the road over the past few years, the selected images were all taken on iPhone. Speaking of the project, the pair said it "documents the duelling lives of band people and the contrasting moments that we are presented with along the way. From sureness and bliss to the harsh and unpleasant, from the the grand to the humble, the photos look at music and the lives it creates around it, the battle between pursuit of a dream and the need for security and routine".
The project will be held at Established for three days. Food and coffee will be at hand – make sure to pop in.