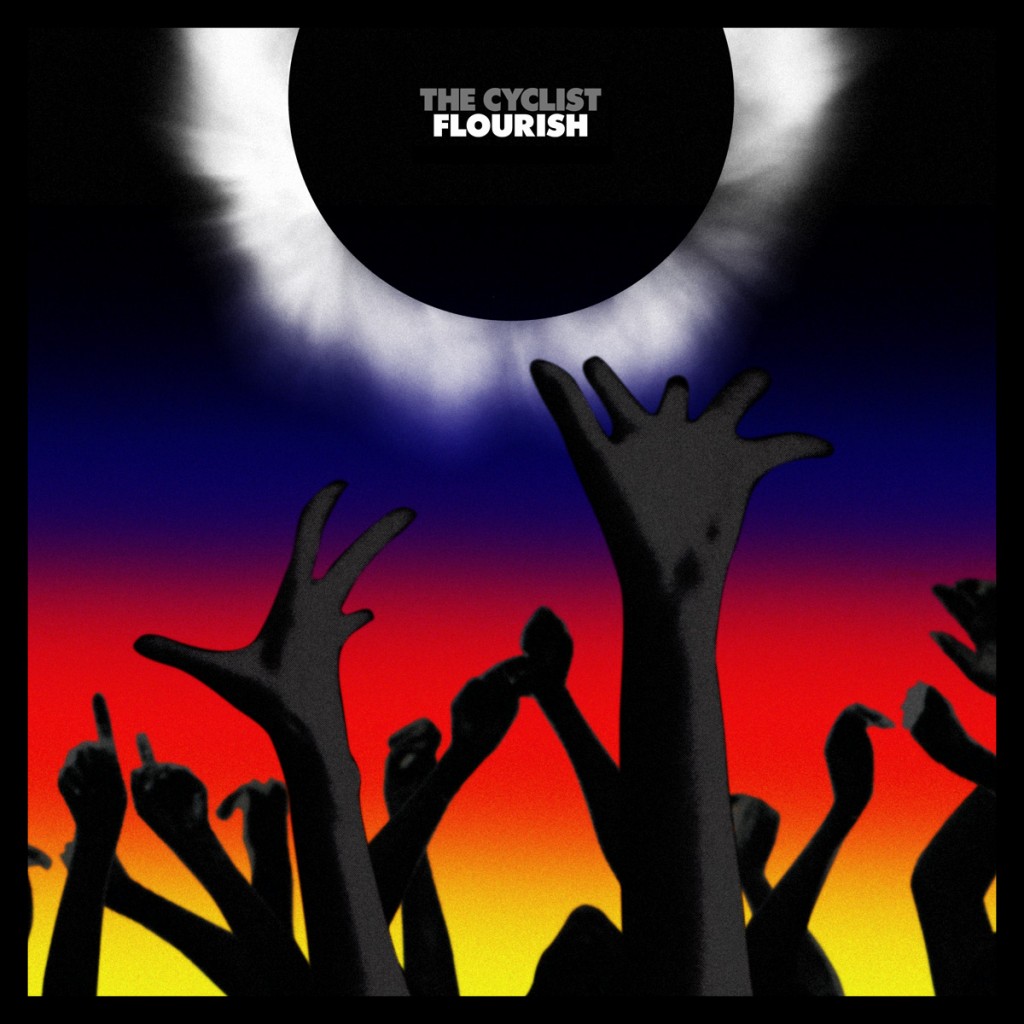 Having set out his stall with last year's Bones In Motion LP, Derry native The Cyclist (Andrew Morrison) has returned with another full-length example of what he very aptly describes as 'tape throb,' a boundary-defying genre envisioned as a warmer approach to making electronica; crackling, fluid-like but with danceable overtones. Flourish, Morrison's second album and his first through All City Records, extends to the listener a slightly more evolved tape throb mantra of lo-fi, compounded and naturally rich electronica than that of Bones In Motion; in this latest instance for example, Morrison has included just seven tracks in comparison to the fifteen on his last LP. What this does early on is move away from a prescribed mixtape style in favour of a rounder, less divergent listening experience, with emphasis then focused on overall composition as opposed to variable, constrained technicality or overarching, convoluted melodies; dangers ever present when an artist attempts to stifle the potential of individual tracks to achieve the kind of multiple, contained elements the mixtape milieu demands.
On Flourish, Morrison manages to selectively appropriate the classic mixtape warmth and varied approach to a smaller, tighter collection of tracks that are more often than not dancefloor directed. An achievement for any artist, if not more-so for an artist whose influences range from J Dilla to Boards of Canada and everyone in between. Opener 'Ripples Through Ice' is a poignant reminder of what Morrison can do with hardware, but it feels more flush and considered. Its length does it justice in conveying subtle synth washes and clicking rhythms, and as a precursor to 'Breathless' it delivers in setting the mood. 'Breathless' itself is punctuated by a bassline that is reminiscent of Robert Hood's sparser techno moments. It's a beautiful track, flourished with over-dubbed samples here and there, but it finds a balance between the LP's recurring trope of saturation and a clarity that builds well over its entirety. It represents leaps and bounds in production value.   'Tape Grunge Rave' is self-descriptive. It's gritty, driving and the jacking rhythm is layered upon a simplistic bassline that blossoms into a stabbing, very old-skool, very Altern-8 synth melody. Clap-happy and with serious dance-floor intent, it's surprising that 'Tape Grunge Rave' hasn't become a permanent fixture on web-based DJ charts.
'Daisy Spirals', clocking in at 7.26 minutes, is the longest track on the LP, and with good reason. It's the stuff of big-rooms, enticing rhythms and colourful synth melodies that aim to evoke a primal response. Quite different in composition then from closing track 'Flourish'. That's not to say that the title track is any less significant or doesn't pack the same punch as tracks before it. In fact, it stands out as the most experimental, most interesting moment. The breakbeats, sawing synth bass hits and the overall feeling is one of manic contortion. It's heavy but Morrison's gentle touch ensures it fits in with the crackling, distorted philosophy at play throughout. Think Martyn meets Four Tet, with subtlety the key word.
There is no reason to believe that Andrew Morrison will be anything less than a respected contributor, if not trendsetter, to the underground dance scene in 2015 and the evidence is prevalent throughout Flourish. Excellently produced, sonically hypnotic and highly recommended. Aaron Drain
[soundcloud url="https://api.soundcloud.com/tracks/175461340″ params="auto_play=false&hide_related=false&show_comments=true&show_user=true&show_reposts=false&visual=true" width="100%" height="450″ iframe="true" /]