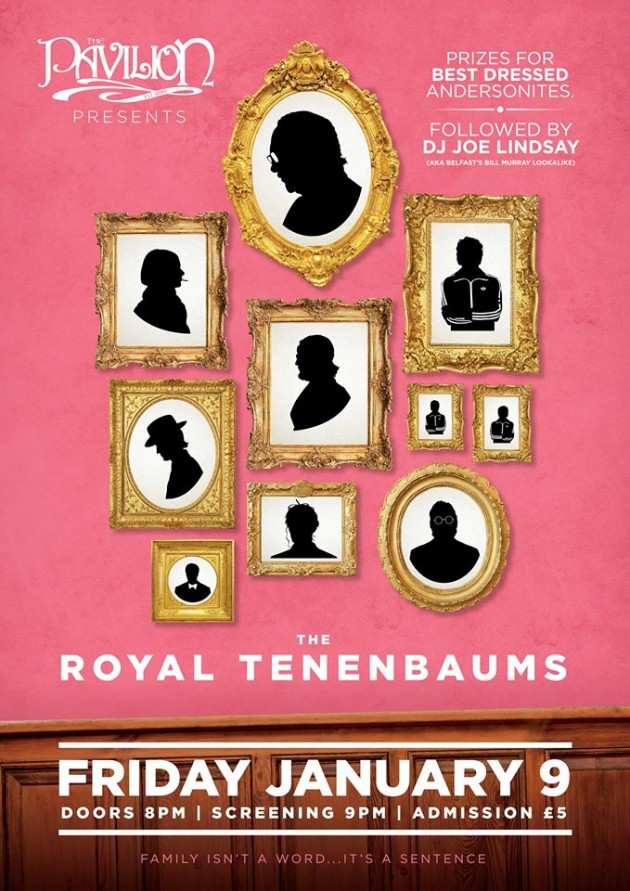 On Friday January 9, Belfast's Pavilion Bar hosts a screening of The Royal Tenenbaums as part of a night celebrating the unique universe and music of director Wes Anderson, one of the most distinctive figures in cinema of the past two decades, who has brought us the likes of Rushmore, The Grand Budapest Hotel and Fantastic Mr Fox. 
Anderson is as famous for his film soundtracks as he is for the films themselves, so after the screening, Joe Lindsay of the Super Fuzz Big Muff club night at McHugh's will be playing music – we're talking Latin-American Bowie covers, quirky French pop, the Stones, the Velvet Underground & Nico – for dancing from the films and influences of Wes and his career.
Prizes will be awarded for the best fancy dress costumes.
Doors open at 8pm, The Royal Tenenbaums will be screened at 9pm, and admission costs £5.