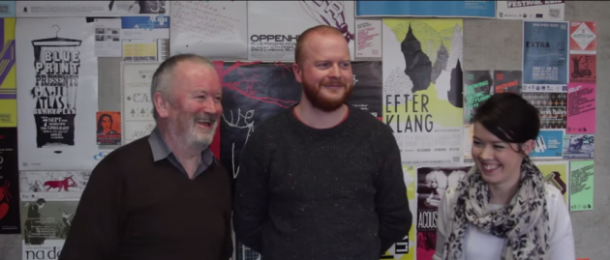 Currently based in the MAC, Belfast, Moving on Music have spent the last twenty years boldly showcasing some of the most exciting and curious jazz, blues, traditional, world and electronic artists. Celebrating that twentieth anniversary this year, the promoters – founded by Brian Carson – will also present the latest installment of their annual Belfast-based jazz festival, Brilliant Corners from March 25-28.
In an illuminating and anecdote-riddled conversation with Brian Carson, the latest installment of TTA TV traces the history and development of one of Ireland's most uncompromisingly exciting promoters, with two eyes firmly focused on the future and expanding further.
Interview by James Magill; filmed and edited by Dan Brown.
With shows featuring Dublin City Jazz Orchestra, Scott Flanigan Trio, Robocobra Quartet, Sixes and more, go here to buy tickets for Brilliant Corners.