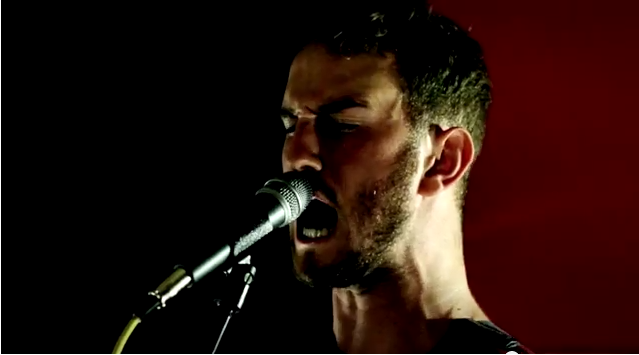 It might go without saying but we're pant-wettingly passionate about local music here at the Thin Air. Just another side to our collective desire to get the very best in homegrown talent out there and duly recognised, we are pleased to kickstart The Thin Air Live Sessions in the company of Belfast-based alt-rock three-piece Bellos.
Fronted by Luke Bowen (once described as having "the best scream in Northern Irish music"), the band have gone from strength to strength over the last few months having released their self-titled debut EP back in June. In July we interviewed the band as part our regular Inbound feature (where we discovered the band got together over a drinks promotion in a local off licence) and recently we recorded the band perform two tracks and speak a little about their career to date.
Hats off, hat-wearers, to the extraordinarily talented Colm Laverty for his wonderful filming and editing work on this session and James Bruce for recording and mixing the sound. Gentlemen and scholars, the pair of them.
Watch the session below!