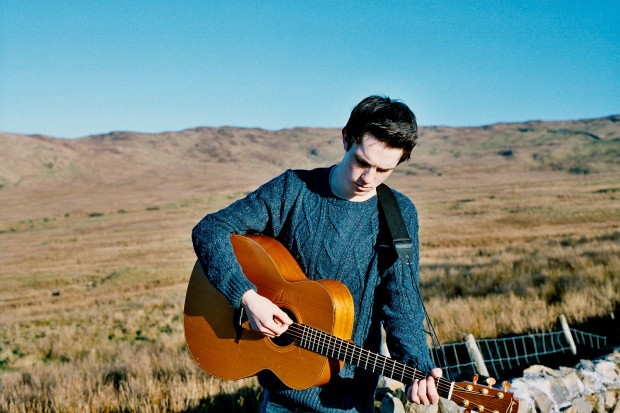 Cornwall-based, Northern Irish singer-songwriter Patrick Gardiner is a methodical songsmith that thrives on the intricacies of his craft. From the poise and refrain of his carefully-considered words to specific chord changes and structures, he has really made an impression on us, live, on more than one occasion.
Three years on from his self-released debut EP, Save Myself, the Co. Down musician will release its five-track follow-up, Carcassonne, on April 1. On first listen, it's a subtly eclectic mix of acoustic tale-telling, Gardiner's earnest delivery on each track hovering confidently over full-band tracks underpinned with some instantly memorable melodic threads and pop nuances.
Ahead of the EP's release, Gardiner has unveiled its lead track, the charming and cunningly-composed ode to his parents, 'I'm Your Creation'. Driven by a waltzing acoustic theme and rounded off with strings and some imaginative percussion, the track – namely when it emerges fully-formed near its end – evokes Neutral Milk Hotel at their most skilfully ramshackle.
With its nod to Mary Shelley and early horror cinema, watch the video for 'I'm Your Creation' below.