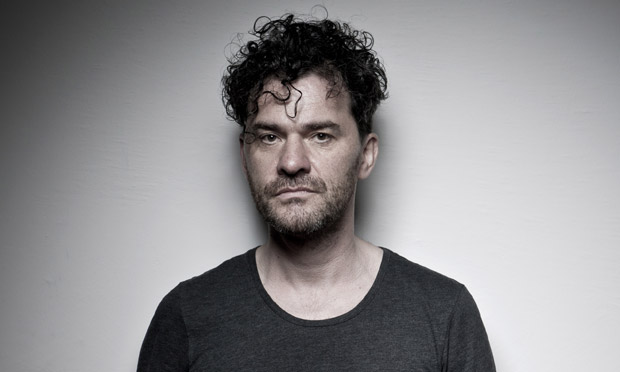 Time to dig out your best sitting-down trousers, as the Belfast Film Festival returns for its fifteenth year. With over one hundred films in ten days, it's part celebration, part endurance test. Opening night duties fall to local legend Mark Cousins (pictured), premiering his I Am Belfast, a dream-like exploration of the city's identity and history that promises to go beyond across-the-barricade clichés (Cousins' meditation on D. H. Lawrence, 6 Desires, is also being screened). At the tail-end of the programme is Stephen Fingleton's post-collapse drama The Survivalist, with Martin McCann as a loner living off the land amongst the Ballymoney and Bishopscourt greenery. The local flavour continues with Shooting for Socrates, a comedy set against the 1986 World Cup, Spirit of '58, Evan Marshall's doc charting Northern Ireland's improbable grab for a World Cup semi-final spot and mental illness love story Patrick's Day from the Republic's Terry McMahon.
Pack your passport for some of international cinema's finest: Roy Andersson's absurdist and darkly comic A Pigeon Sat on A Branch Reflecting on Existence, Myroslav Slaboshpytskiy's gang of deaf young offenders in The Tribe and new work from Portugese and German auteurs Pedro Costa and Christian Petzold. Religion and revolution come under the spotlight in Timbuktu's story of fanaticism in the desert, John Stewart's docudrama Rosewater, based on journalist Maziar Bahari's arrest and interrogation in Iran, and documentaries on uprisings old and new. From the States there's Jason Schwartzman's tweedy, needy writer in Alex Ross Perry's viscous Listen Up Philip and Michael Shannon's characteristically intense real estate shark in 99 Homes.
Probably the most high-profile horror is Ana Lily Amirpour's hip vampire riff A Girl Walks Home at Night and Kevin Kolsch and Dennis Widmyer's fame-as-sickness parable Starry Eyes, but there's a generous line-up with some ripe outrageousness: densely demonic '70s classics Don't Deliver Us From Evil and Messiah of Evil, gory Italian homage The Editor and Irish ghost story The Canal. And don't miss Tokyo Tribe, a hip-hop musical about warring street gangs in a futuristic Japan, as well as tributes to the late, great Gerry Anderson.
A wide range of special events includes a Network screening at BBC's Blackstaff Studio, Blazing Saddles and Spinal Tap at the Black Box, Holmes mystery Murder by Decree in The Masonic Lodge, Eraserhead with a live score at The MAC, counter-culture classic If… at QUB's Great Hall and Wireless Mystery Theatre's rendition of Hitchock's Dial M for Murder in the Opera House. And the shorts! And the workshops! Get on it folks! Conor Smyth
The Belfast Film Festival runs April 16-25. Tickets available at belfastfilmfestival.org