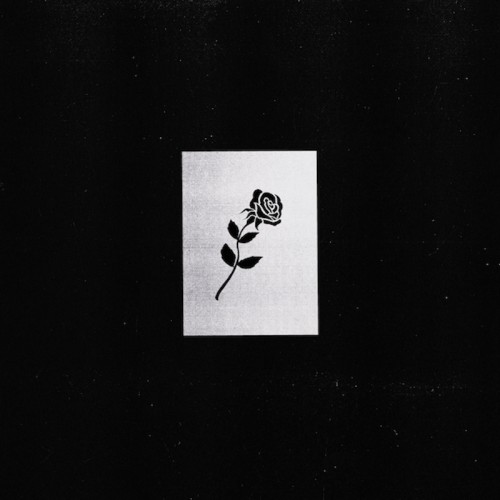 Up until this record, the first since 2011's Bad Vibes, Shlohmo existed in that murky area of electronica that throws up morpheme collisions like glitchhop, witchtrap and future-garage. His particular brand of emotive electronica had, on his solo releases, hovered just a few notches over the ambient dissonance line and on his collaborations he exhibited a chameleon like ability that let him lend his talents over the genre boundary without stretching too far out of shape. Just look at last year's collaboration with Jeremih that saw the LA based producer slip seamlessly into RnB like a seasoned pro.
While that versatility may have served him well up to this point I'm happy to see that Dark Red is an album with an authoritative voice. Shlohmo has made no secret about the dark stuff that went into the making of this album, quoting death and health issues from those close to him, but that sorrow has given this project an iron spine as well as a definitive theme. Track titles like 'Apathy', 'Fading' and 'Buried' may hint at Dark Red's downbeat nature but also belies its complexity. This is atmospheric but not in the way we expect electronica to be. It's subterranean, brooding, angsty and direct.
From the opener 'Ten Days of Falling' Shlohmo wraps his themes in a healthy fuzz and delivers a talented and full exposition of the tone and timbre of the synth. This is his primary voice on the record and while he's not afraid to stray into kitsch territory reminiscent of acts like S U R V I V E he never goes off the handle. The beats are measured and textured but remain organic like Shlohmo has discovered how to make circles out of right angles. A perfect example is the promo track 'Buried' that becomes a stellar tune through its sheer insistence. 'Emerge from smoke' has more than a hint of Cliff Martinez and gives the album some open space, making the record feel thicker and murkier while 'Slow Descent' is a brooding beast that edges its way subtly and surely into a Venetian Snares style euphoria.
The melancholy heart at the centre of this body of work isn't relentless. The final third kicks up some much needed enthusiasm while also nodding back to industry luminaries like Aphex Twin. The last track 'Beams' is a soaring, crunching finale that could have slipped off the F-Zero X soundtrack.
It's a welcome conclusion but it's the sadness, and maybe even anger, that makes Dark Red a stand out album and Shlohmo's greatest release to date.  Eoghain Meakin