Features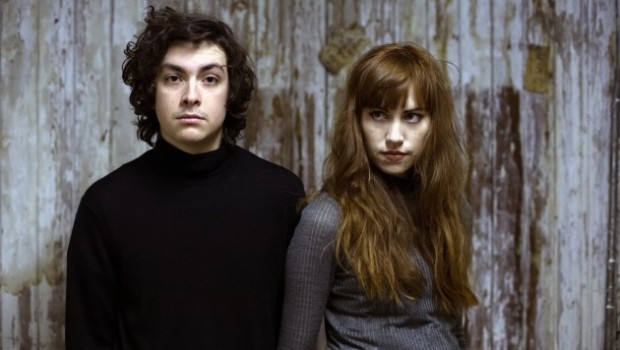 Published on April 9th, 2015 | by Brian Coney
0
Q+A: Princess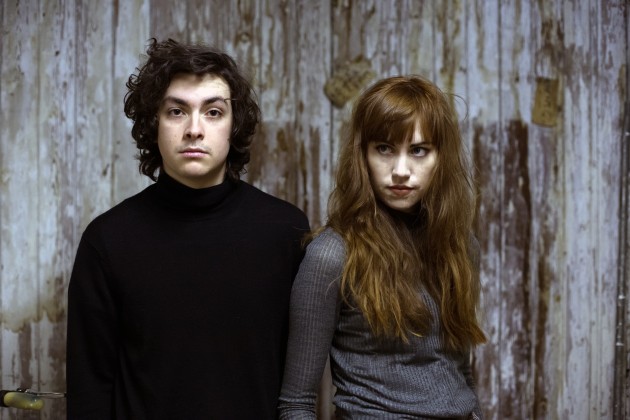 One of our featured 15 for '15 acts, Dublin noise-pop duo Princess are truly riding the crest of a wave at the minute. Ahead of shows at Belfast's Woodworkers on Saturday, April 11 (free), Galway's Roisin Dubh on April 16 and Limerick's Kasbah Social Club the following night, we chat to Liam Mesbur from the band about their increasingly enthralling sound and direction.

Hi guys. I remember featuring 'Tortured Wings' in a BBC Ulster radio segment two years ago. Your sounds has really developed since then. What do you owe that to?
When we did that tune it was myself writing everything and recording it myself. We didn't really play many gigs or have the interest to. Now, Aoife and I write the core of the song and I'll work out the bass and drum parts with Will and Aodhagan and I will talk about what would fit with the tune on the organ. It's becoming more calculated but and more about the mood and rhythm then a kinda verse chorus thing.
Your sound betrays panoramic, layered glory. What's it like trying to replicate it live?
Since we have lads that are really keen to play it out live, it's getting easier and better. We never really had a stable group until this year. Also I dont really consider the performing the songs, I'm more into what you listen to as a recording or whatever. So I think the songs get geared more towards that. But when you play live you can be really loud and unruly. Which is good.
You topped our Top 100 Irish Tracks of 2014 for Molly – at track that, for me, really sums up what I find appealing about your sound. What influenced and inspired the writing and recording of that track, specifically?
I think that tune was the end of the shoegazing thing us. But a lot of the pieces of it we opened up more. That track was just developed over time. And we got our mate Jay to play the drums, his loose style was perfect.
Generally, how do you approach songwriting? Is there a particular method that you take or does it materialise naturally?
It depends, myself or Aoife might have a melody or a drum beat or something and we just work it out and record stuff. Then we structure it so it fits together.
Your bio on Bandcamp reads, "Liam and Aoife write music and play it with their friends." With that in mind, would you consider yourself (or like to be considered) a duo rather than a band?
We're like a music group. It's not really five people in a room band type of thing, the music can be quite calculated and things are worked out with recording in mind a lot. But everyone has their part to play. But like, Iain our bass player doesn't record with us. I do it and our friend Andy did 'Black Window'. So things can change, I dunno.
How was the recording for 'Black Window/Sick Ties'? Is it a taste of new material on the horizon?
I think those songs are closer to what we like, I'm happy how that song came out, really scratchy and fast. Yeah, I think that song is closer to our new music.
Which artists are currently listening to (and to what extent are certain acts making an imprint on your sound)?
Right now I'm listening to To Pimp a Butterfly and before that I was listening to Silver Apples. I don't know what's making a proper imprint. Probably heaps of things. But I'm always binging on like Wire and Bob Dylan.
You're set to play Chromatic at Belfast's Woodworkers on Saturday. Is it your first time playing in the city and what can we expect from the show?
We actually played once before but I can't remember the name of the place. With the group it will be the first show.
Finally, what are you plans for the rest of the year in terms of recording, touring, festivals, etc.?
We're recording more in may and we're playing longitude so far. We should have more music out closer to Autumn.