Columns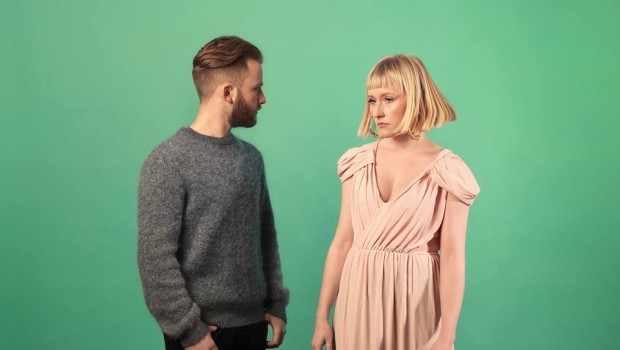 Published on May 10th, 2015 | by Mike McGrath-Bryan
0
Deep Down South: Safe Harbours, Young Wonder and Old Rock Docs
ANNOUNCEMENTS AND SUCH
The big news as last week's column was finishing up was the announcement of another brand-new festival to be added to Cork's ever-expanding portfolio of annual events, with the announcement of Sounds from a Safe Harbour, 'a festival of music, art and conversation' running September 17th to 20th around the city. Curated by The National guitarist Bryce Dessner, the festival represents another immense opportunity to showcase the city's strengths to a wider audience, following the good buzz and recent pick-up in events and crowds that's happened this year. Yon blurb:
Sounds from a Safe Harbour is a brand new festival of music, art and conversation, curated by Bryce Dessner of The National. Two years since its inception by Bryce and Cork Opera House CEO, Mary Hickson, Sounds from a Safe Harbour will bring a huge international creative cast to Cork this September to celebrate the port city's place on the world's stage.
Alongside Cork's spectacular harbour environs, themes of waves, water and movement have been the inspiration for the festival, and will be explored through many new commissions and collaborations specially programmed for Sounds from a Safe Harbour.
The festival will activate the City through many art forms including visual arts, conversation, dance, film and music. Collaboration and shared experiences are strong themes in the festival, and audiences are encouraged to immerse themselves and form part of the conversation.
Lots more announcements and information on the way…
A wide variety of acts, artists and attractions have been scheduled so far, from Dessner himself, to This is The Kit, Sam Amidon, Valgeir Sigurðsson, Amiina, RTE's National Symphony Orchestra and the Crash Ensemble, to Donal Dineen and Rebecca Bradley, with tonnes more confirmed and on the website. Tickets on sale Thursday May 21st, €175 for all-access.

In more festival news, the 100/1 one-night festival, scheduled for August 28th in more than 20 venues around town, last week announced its association with the Irish Children's Arthritis Network (iCan) for fundraising. The monster event, which brings 100 local bands, 20 venues and several independent promoters under one marquee for the night, will be announcing its first six headline acts this week. If you still haven't thrown your hat in, send a mail to sub100over1(at)gmail(dot)com, await the automated reply, and follow the directions that you get in the email.


Cheap plug: Meself and Niamh had such a good time with the first Midweek Mixer that we're at it again. Wednesday May 20th at Bradley's, this time in support and fundraising for YESEquality Cork, as they face a tough slog heading toward the Marriage Referendum on May 22nd. We don't need to get into why you should vote Yes here (I shouldn't have to explain it to you, anyway). HORSE are confirmed for headliners, just off their Siege of Limerick excursion and their new EP; and we're currently finalising the rest of the line-up. Short-notice, yes, but numbers 3 and 4 are already in planning stages with the help of familiar faces from around town…
Speaking of, here's what you missed if you missed the last one – all the bands and rappers going for a jam at the end. Outs to Spekulativ Fiktion & Here We Stand, and there's more on JusMe and ApocalypsE below…
Spekulative Fiktion/Apokalypse/Here We Stand from binaries on Vimeo.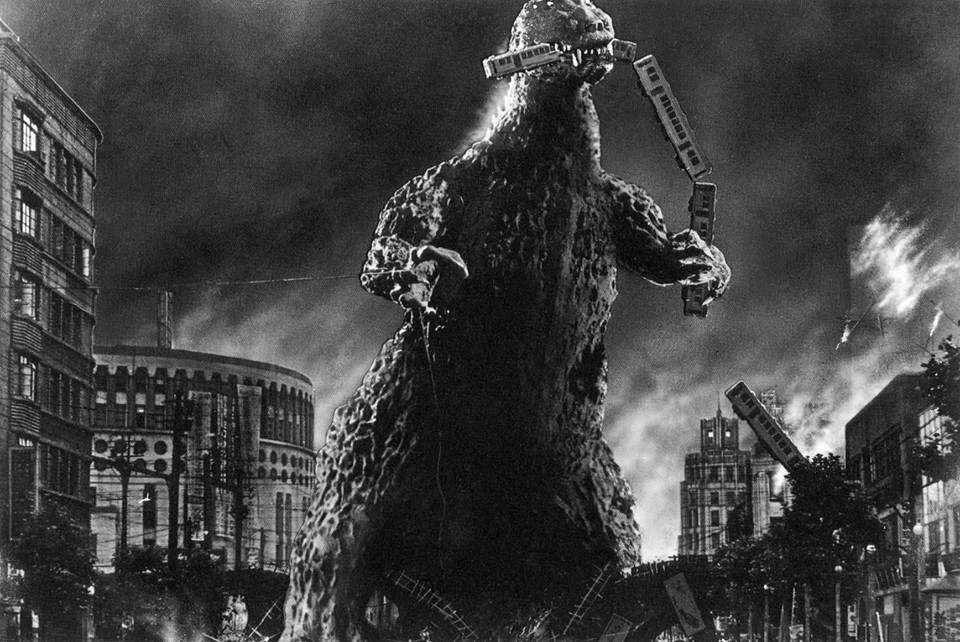 GIG GUIDE/STUFF TO DO
It's another silly-busy week in town (excluding the Paranoid Visions gig we were looking forward to mentioning that's been cancelled!), and it kicks off tonight at midnight with Black Pope & Luminos at the Crane, for a double-bill of straight-ahead rock'n'roll with an irreverent edge. Free-in.
On Tuesday, the Deja View Screening Club are smack in the middle of their Japanese season, and continue a stand-out series with a screening of the original Godzilla, the 1954 classic that kickstarted the kaiju genre of monster/disaster flicks and spawned an ongoing series of movies, including two pallid Westernisations. Doors open at 7 for wine and such, before a supporting programme of short films and a few words from the organisers happen at 7.30. A fiver at the door.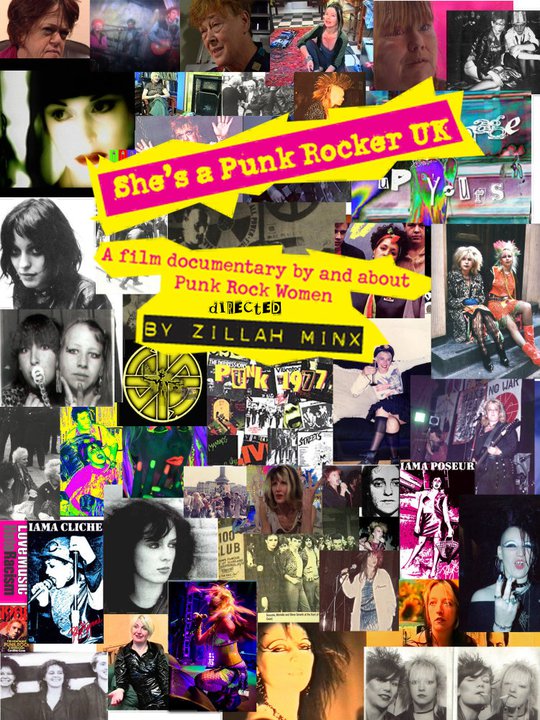 A double-bill of indie-rock heavyweights takes to the Roundy on Wednesday night, with The Grunts (new single 'NY Woman' en route) and Spacecake headlining Playground of Dreamss' latest excursion. Supporting will be Railroad Man and Colin Foley, and it'll be free-in on the night, upstairs.
Meanwhile, also on the same night, Cork Feminista's film collective Red is hosting a screening of 'She's a Punk Rocker', a documentary put together by Zillah Minx of Rubella Ballet, focusing on the much-ignored role of women as leaders in '77 punk. The doc features women punk rockers from bands of the era, including Poly Styrene of X-Ray Spex, Vi Subversa of Poison Girls, Eve Libertine & Gee of Crass, Gaye Black of The Adverts, Michelle of Brigandage, Ruth & Janet of Hagar The Womb and journalists, authors and photographers Julie Burchill and Caroline Comb and more. Free/donations in, first-come-first-served.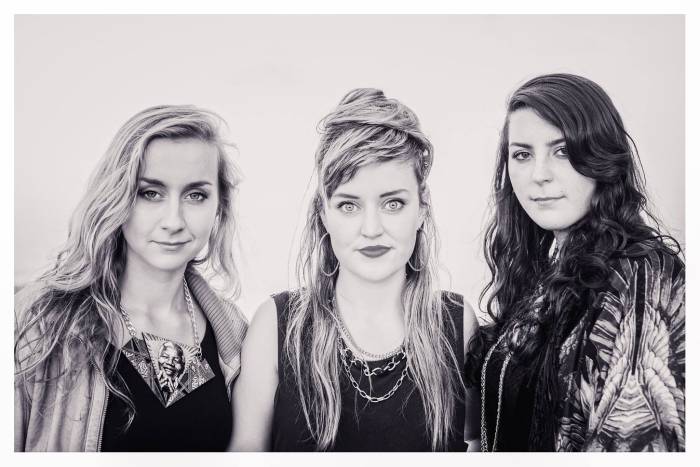 Rising all-girl pop/folk rock trio Wyvern Lingo (pictured) hit the Oliver Plunkett (or Scott's, if you're local) on Thursday night with a tonne of momentum behind them after a succession of big live engagements planned for the summer, among them Electric Picnic and Indiependence. Much-fancied for bigger things, the Bray trio kick off upstairs (where Crowley's pop-up music shop can be found by day) at 8. €12.50 in.
Friday night is the kickoff for a busy weekend of tunes: the Roundy plays host to a fundraiser for Nepal, spearheaded by Corkwoman Laura-Jane McCarthy, currently resident in Nepal and witnessing the damage of the earthquakes in person. No line-up announced as of yet, but all proceeds to go to the cause. Meanwhile, over at the Sextant, Backyard Beats, hosted by JusMe of the Hobo Convention, goes down with the appearance of one or two local legends, including Cork skratch OG and Radio Friendly veteran Harvey, and Cork techno veteran Jon Barry doing a rare boom-bap set. Graff jams are also happening, courtesy of street artist CRACK, over at White St. Car Park, all weekend to coincide, so get down.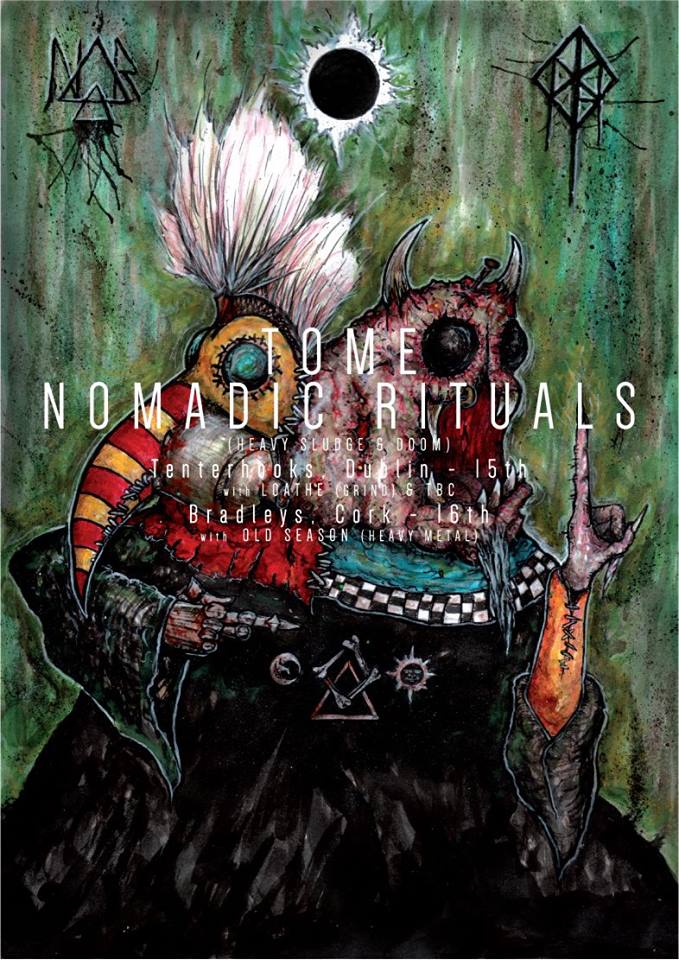 A quadruple-dose of doom goes down at Bradley's Saturday night, with a stunningly weighty double-headliner of Belfast doom/sludgers in Tome and Nomadic Rituals. As if that wasn't stupidly hefty enough, Dubland heavy-metallers Old Season are in on the tour, and local support comes from fast-rising post-metal collective Soothsayer, fresh from supporting shoegazers Alcest at Cyprus Avenue last week. Gonna be filthy. €8 in.
Over at the Savoy, however, the complete opposite is on the bill, with the album launch of Cork's next breakout act, Scandi-pop audiovisual experience Young Wonder (pictured up top) launching debut full-length Birth. Comprised of producer Ian Ring, and vocalist Rachel Koeman, the band have arrived after building a groundswell of support and critical acclaim, with new singles 'Intergalactic' and 'Enchanted' making the front page of iTunes & garnering support from the likes of Pitchfork, and the band's potent mixture of musical substance and style appealing massively beyond music bloggers and other assorted nerds and into a very real buzz that is on the brink of taking them beyond local-hero status. Support from special guests, and an accompanying live visual set from omnipresence Feel Good Lost, €15 at the door.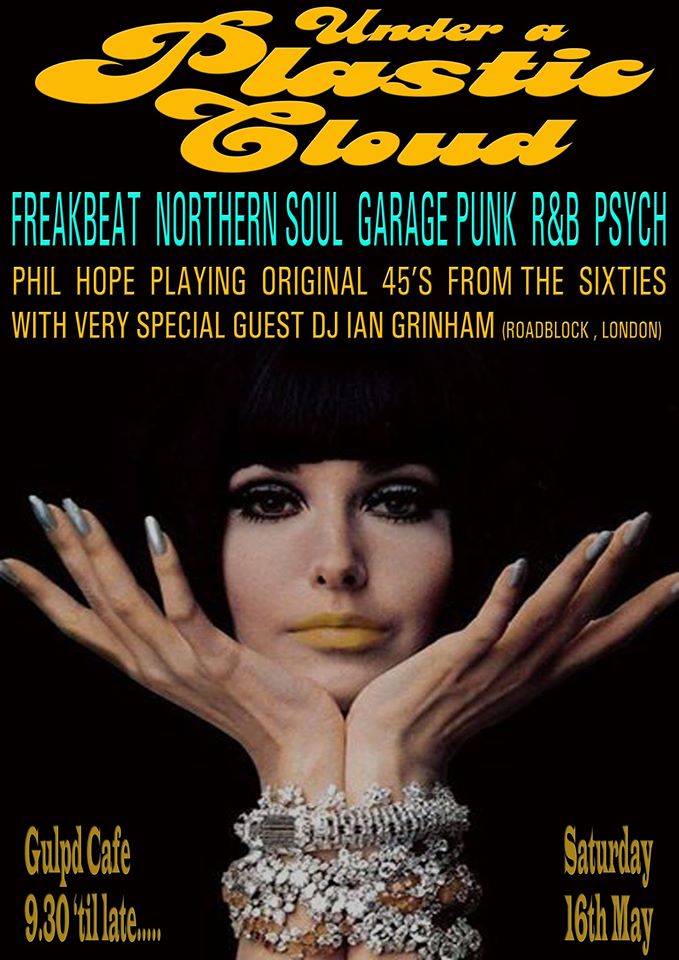 The afterparty for Saturday's big shows has to be Under a Plastic Cloud, DJ Phil Hope's monthly grab-bag of sweet tunes of all genres vintage, straight from the vinyl. This month, he's joined by guest jock Ian Grinham (of Roadblock, in London). Gulpd Cafe, free in.
Meanwhile, on Sunday, the week winds down with slam-poet Hollie McNish bringing her acclaimed live show to Cyprus Avenue. Coming first in the UK Slam Poetry Finals and 3rd in the World Poetry Slam Finals, Hollie broke into the mainstream via the Internet – two of her videos 'Mathematics' and 'Embarrassed' have gone viral on YouTube, reaching over one million views in just over a week. She has received high praise both online and in print, garnering accolades including 'Internet Sensation' (Best Daily) and 'Chick of the Week' (MTV). €10 in. Also, Ringo: Music Bingo is over at Coughlan's, from 6-8, with specialty rounds for 80s pop among others. €2 a sheet!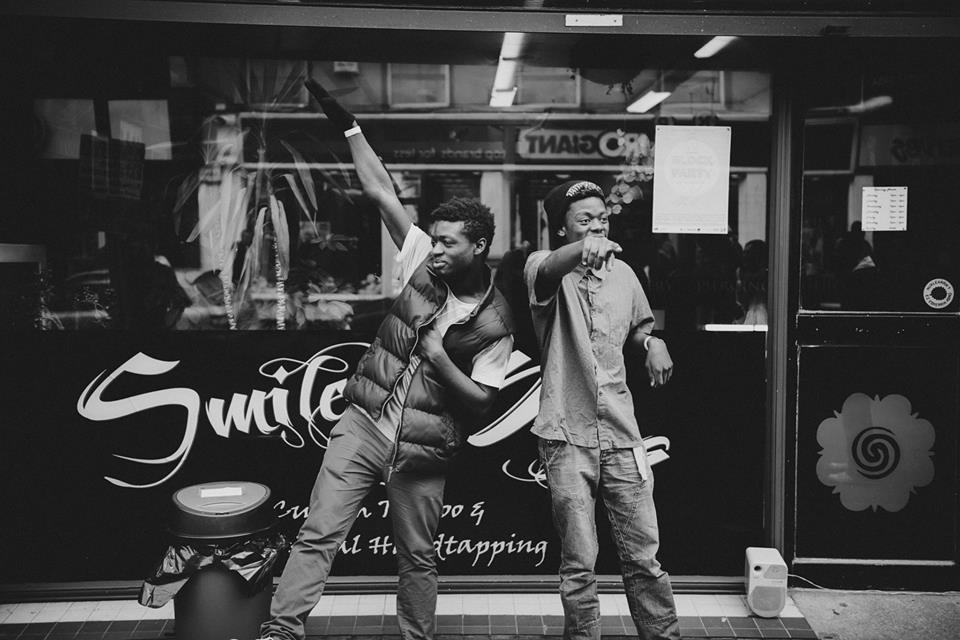 NEW TUNES
A gem released about two weeks ago that you should be listening to (and we should have posted) comes from Cork/Tralee hip-hop collective ApocalypsE. We had them on the first Midweek Mixer two weeks ago, having seen them absolutely slay the Quarter Block Party. This new cut of theirs is an altogether more relaxed or even pensive excursion, thick with atmosphere and tension offset by the boys' linguistic prowess. It's absolutely class, so grab the free download below and get in with the lads on the ground floor because they *will* be gamechangers.
Meanwhile, vaporwave, the meta-sub-genre du jour for commentary on crass commercialism and the elimination of counter-cultures that has followed, appears to have reached Cork in the form of SOLAIRE. The brainchild of Shane Mulcahy (with A E S T H E T I C S courtesy of Hayley Mulcahy), the project takes a typical Leeside slant on such weighty matters, choosing instead to have fun with the material offered, in this case, Wet Wet Wet's Wishing I Was Lucky. Yes, they are just slowing songs down/speeding them up/distorting them, but the end result is a whole heap of double-distorted fun. Get in.
AND FINALLY…
To round off proceedings, here's a wee something brought to my attention over the weekend: a screening/short version of 'Rock With Your Cork Out', a Cork-scene documentary filmed over 2007 and 2008. Featuring interviews with Hope is Noise, Ten Past Seven, Ashley Keating of the Frank and Walters/FIFA and now-deceased outfits like Jezery, Anacrusis and Neon Flea Circus, it gives an unflinching look at the realities of life as a band in the second-city scene, and is essential viewing. There it is, below, look…
That's finally it for us this week! Issue seven of the mag hits town this week/early next. Get at me if you've got shit on, got a gig, track or exhibition: anything. mike(at)thethinair(dot)net. If it's Leeside, it belongs here.