Film / Theatre Reviews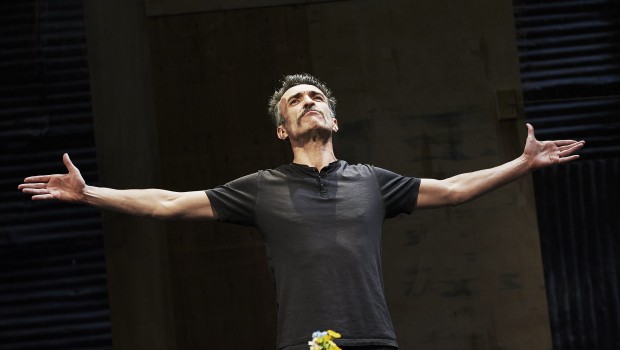 Published on May 8th, 2015 | by Gavin Turtle
0
The Shadow of a Gunman @ Lyric Theatre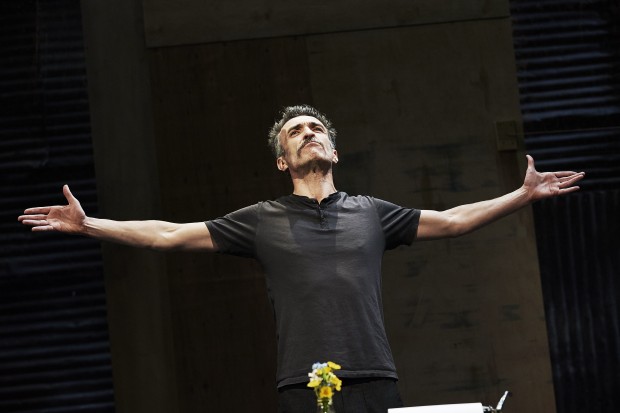 As the curtain, a modest, brown thing, rises to reveal its equally meager setting (a tenement in Dublin in 1920) the most immediately apparent quality of the set is how much it breathes. Two large windows at the back of the small apartment looking on to the alley beyond create so much space and character that its easy to forget we are in a theatre. A woman hangs her washing, people walk to and fro about their business and the set comes to life.
Mr. Davoren lives in this apartment, rooming with Mr. Shields. Hampered by the characters that exist in the surrounding space, and his own misconceived actions, he frets as he struggles to write a poem. The play races from one interaction to the next at an alarming speed. As one character exits, another is getting ready to assault us with their own brand of madness before the viewer or Mr. Davoren himself has time to catch a breath or even consider that breathing is something that needs to be done. In the latter half of the play this proves a wonderful mechanic for raising tension, but at other times it does prove exhausting. After the  first half of the play especially, as it gears up for the finale and introduces a host of vibrant characters, an intermission feels necessary.
In this case however, the intermission, normally an opportune moment for re-calibrating the set, is replaced by a beautiful sequence in which day turns to night as the characters themselves move around the stage, just barely interacting as they tweak the scenery. Davoren daydreams about his attractive neighbour Minnie Powell, the object of his lust, as she takes the typewriter from his desk before vanishing from the set, an apparition of his thoughts.
While the performances of all of the actors are admirable, the play relies on the enormous strength of its supporting cast. Lloyd Cooney as Tommy Owens and Catherine Walsh as Mrs.Henderson in particular stand out, bringing small touches to their roles that bring incredible amount of humanity into the play.
This particular production of a much-loved classic Irish script brings a welcome modern approach to the theatre while remaining faithful to the original piece's period and setting. The costumes, having some modern touches (a pair of tracksuit bottoms or a flowery dress that seems around thirty years ahead of the zeitgeist) and some of the props feel misplaced in time but serve as a curiosity more so than a distraction. This adaptation of O'Casey's play could have taken a much safer approach and still been a rewarding experience, but risks were taken, and the bold approach ultimately pays off.
An established source is at once a blessing and a curse. The groundwork for greatness is laid out from the beginning but, equally, shortcomings are exaggerated by previous successes and a failure is only more obvious. Thankfully, this production manages to lean out of the shadow its own legacy casts over it and take a well-deserved bow as the curtain falls again. Gavin Turtle
Shadow of a Gunman runs from May 3-June 6 at Belfast's Lyric Theatre. Go here to book tickets.