Galleries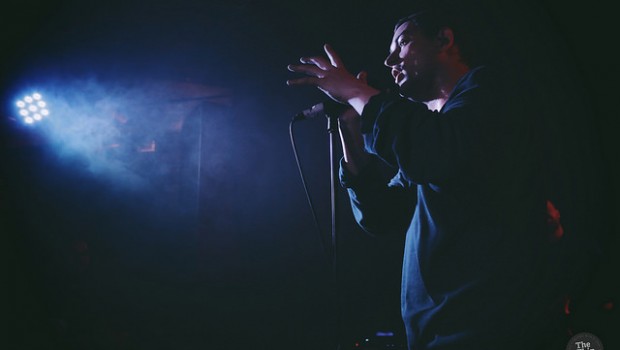 Published on May 6th, 2015 | by Loreana Rushe
0
The Twilight Sad @ Voodoo, Belfast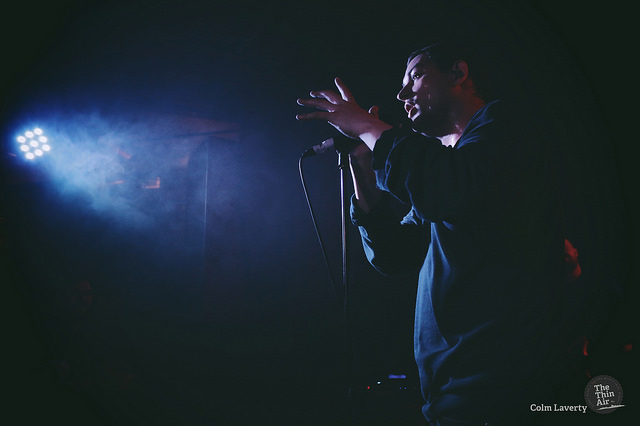 It's the final show of a ten-week trek across Europe and North America for The Twilight Sad. Front man James Graham tells the Belfast crowd his "liver is fucked." The relief in his voice sets the tone for a breathless set taking in highlights from their back catalogue alongside half of the tracks from their fantastic fourth album Nobody Wants To Be Here And Nobody Wants To Leave.
The Twilight Sad's gloomy intensity is utterly compelling from start to finish. They begin working through the gears with 'There's A Girl In The Corner' and 'Last January' from the new album, before moving on to the classic 'That Summer, At Home I Had Become The Invisible Boy.' The pace slows slightly with the dark soulfulness of 'Seven Years Of Letters' from 'Forget The Night Ahead' mid-set, but when the programming on 'Nil' gives way to the live drums it's clear the band is speeding into the home straight. Recent single 'I Could Give You All That You Don't Want' is an obvious highlight, and is dedicated to the crew and management for their work throughout the tour.
James Graham's stage presence manages to be both thrilling and a slight cause for concern over his wellbeing. He introduces songs while clearly out of breath before swaying and swirling across the beer-soaked stage, adding raw physicality to songs already bursting with anger and tenderness. Lyrics that can sound unclear on record are performed with such conviction that you end up singing along to more words than you thought you knew. Once a few songs get under your skin this is a band it is impossible not to root for, and their unrelenting intensity makes them even more appealing in a live setting.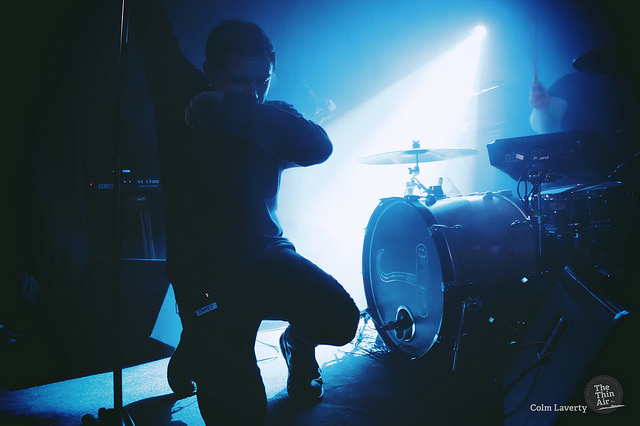 Guitarist Andy McFarlane is a static figure in the shadows, manipulating epic washes of feedback in support of Graham's impassioned delivery. Mark Devine's episodic drumming pulls each song through to its conclusion. His playing and presence clearly form the beating heart of the band. At the end of the penultimate song 'Cold Days From The Birdhouse' Devine sets down his sticks, pauses and appears to be wiping tears from his eyes. There's a deep catharsis taking place and we're privileged to witness it.
The Twilight Sad will have played to bigger and more raucous crowds on this tour but I don't think this matters to the band. Closing with 'And She Would Darken The Memory' it's obvious they don't need to feed off the energy of a crowd or "friendly faces with put-on smiles" to galvanise their live performances. At twelve songs long it was a slightly shorter set than other shows on this tour, but they couldn't have given us any more. Jonny Currie
Photos by Colm Laverty