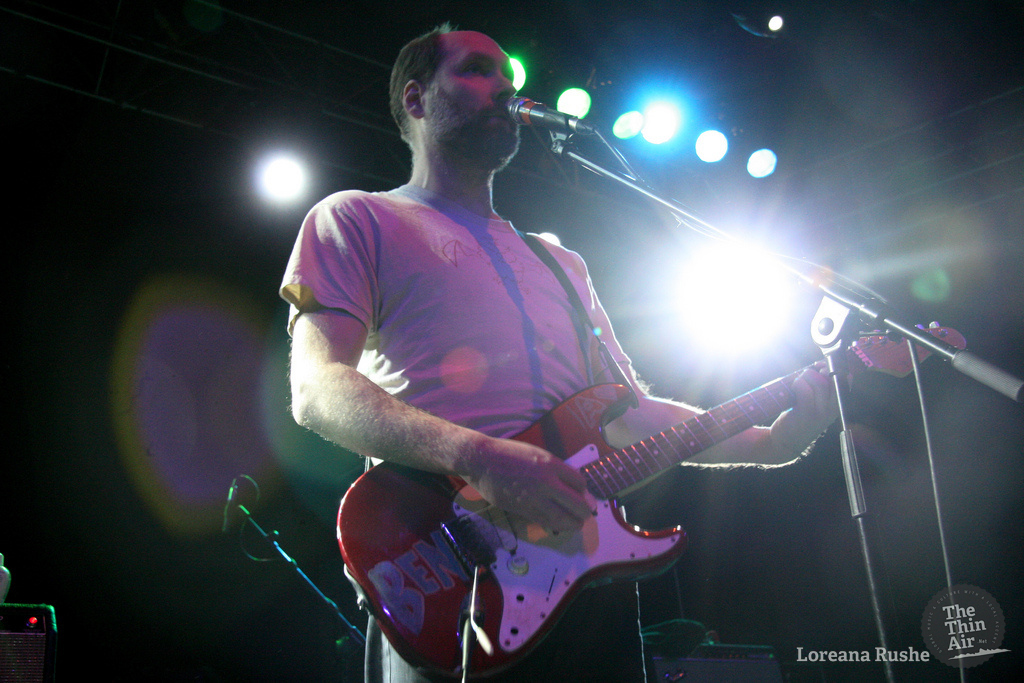 This week's Monday Mixtape is brought to you from none other than Doug Martsch, who is a big hero to us here at The Thin Air. Doug is the frontman of Built To Spill and they've just released their latest album Untethered Moon. Check out some of his favourite tunes below.
Slam Dunk – Dying Breed
These guys are from Canada. I think they're on tour with The Arcades of Fire now.


The Warm Hair – Tell Me What I'm Living For, If I Don't Want To Live Anymore
Sometimes I think The Freebird is talking about me in this song.


Clarke and the Himselfs – Dull Blue Canyon
Clarke plays guitar and drums and sings at the same time.


Wooden Indian Burial Ground – Helicopter
These guys sometimes let me get on stage with them and ruin their songs.


Michael Hurley – Slurf Song
I Just heard of this guy recently, he's great.


 Quasi – Chumps of Chance
After I heard Mole City I asked Sam to produce our record. Later I realized that Janet actually produced Mole City.


Mr Gnome – Mustangs
These guys are usually a minimal rock band but I love this pop song with its rocksteady vocals.


Braided Waves – Great Hunger
This band features members of How's Your Family, With child, and Junior Rocket Scientist.
[soundcloud url="https://api.soundcloud.com/tracks/186348908″ params="color=ff5500&auto_play=false&hide_related=false&show_comments=true&show_user=true&show_reposts=false" width="100%" height="166″ iframe="true" /]