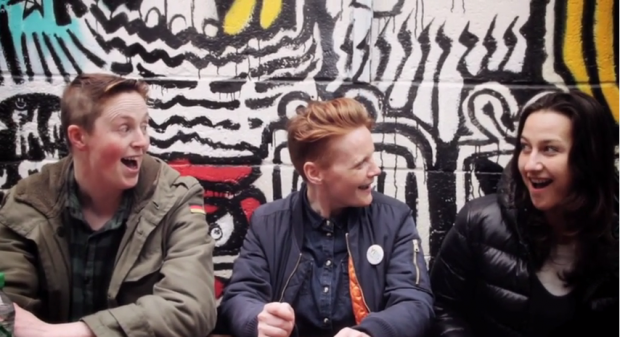 Far from sitting on the proverbial Marriage Equality fence, Dublin lo-fi trio Fierce Mild play a ridiculously endearing brand of lo-fi punk, inflected with little flourishes of danceable beats and a general sense of celebration.
"Celebration of what," you ask? "Equality, in all its forms" we reply.
Watch the video for their single 'Equal People', taken from their debut EP, Yes N Yes N Yes, below.