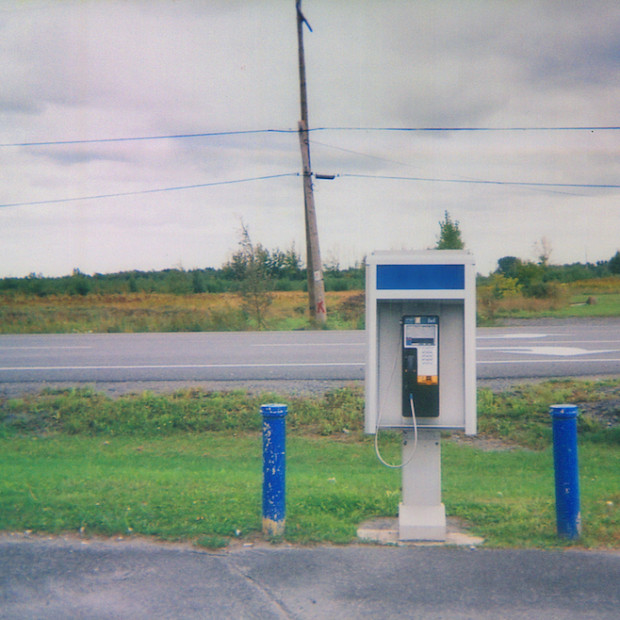 It's fair to say Sun Kil Moon guitarist and vocalist Mark Kozelek is a multi-faceted and somewhat temperamental individual: he wears his heart on his sleeve and bears his soul through song. He had a well documented spat with The War on Drugs last year after their sound bled on to his stage at a festival, and has even criticised his own fans for being a bunch of hipster "guys in tennis shoes" [ed: see Laura Snape's recent piece on his on-stage response to her attempts to interview and profile the artist]. Last year's release Benji was an emotionally wrought album on which Kozelek shared deeply upsetting biographical odes to lost family members, serial killers and a child he had beaten-up in school. It was direct, and made the listener face the darker realities of life, almost like sitting in on a man's therapy sessions.
On Universal Themes he has again acquired the services of Sonic Youth's Steve Shelley on percussion. Similar to Benji, and parts of Among the Leaves, it can at times sound like unedited confessional stream of thought, as he attempts to elucidate various fateful life events and tragedies. Strained, and at times groggy vocals convey emotion. Kozelek addresses the ugliness of life in a similar manner to Bukowski – there's a depressing honesty and sadness that looms over everything like a spectre in the dark.
As opposed to Benji's ponderous, heart-wrenching opener 'Carissa', 'The Possum' opens proceedings with purposeful vigour, halting abruptly to become a spoken-word contemplation of existence, before moderately joyful strumming eases in to toast the life of the now deceased titular creature. 'Birds of Film' addresses the seclusion of working away from home on set and boredom of life on the road (a recurring theme on the album). Conventional stripped-back blues on 'Cry me a River Williamsburg Sleeve Tattoo Blues' dissipate and wistful guitar-picking takes over as he tackles the tragedy of premature death and one mother's capacity to forgive her son's murderer. 'Little Rascals' is emotionally raw as he recalls seeing Robin Williams on Thanksgiving day whilst out driving with his girlfriend, both of whom sadly passed away too young: "She sadly passed away just before she turned 35; that's when I learned the world's unfair and that things aren't always alright."
The heavier-sounding 'With a Sort of Grace I Walked to the Bathroom to Cry' makes use of fuzzy guitar and drums while vocals fade in and out as he shrieks about trying to stay positive for an ill friend. He goes off on a tangent about dead and panic-stricken groundhogs before walking us through a familiar neighbourhood that smells like his childhood; guitars play out like wind-chimes as his words paint pictures of contented times laying by his window in warming sunlight. He thinks of time spent fishing with his father: "Big happy smile, while you were wading out there in the water; and that smile still graces your face and the face of your beautiful young daughter." 'Garden of Lavender' finishes on a happier note as he recalls fond memories of touring. On album closer, 'This is My First Day and I'm Indian and I work in a Gas Station', he reassures a man on his first day on the job, references movie stars and curses bratty "kitty cats".
It's clear that Mark Kozelek appreciates the smaller things in life and cherishes memories with family and friends. On Universal Themes he remains mournful yet optimistic, he alludes to moments and people in his life that truly matter and reflects upon the need to count his blessings; "1st of February 1.28am, it was 12 years ago in San Francisco that I lost my friend; there ain't a day goes by I don't pause and think about her… but I try to count my blessings it's a beautiful world." In that respect it's more uplifting than previous releases: he is not afraid to wrestle with complex hardships some people (including himself) are forced to endure. More often than not, however, songs soften, he envisages better times, and allows those memories to ignite his spirit once more. Garrett Hargan