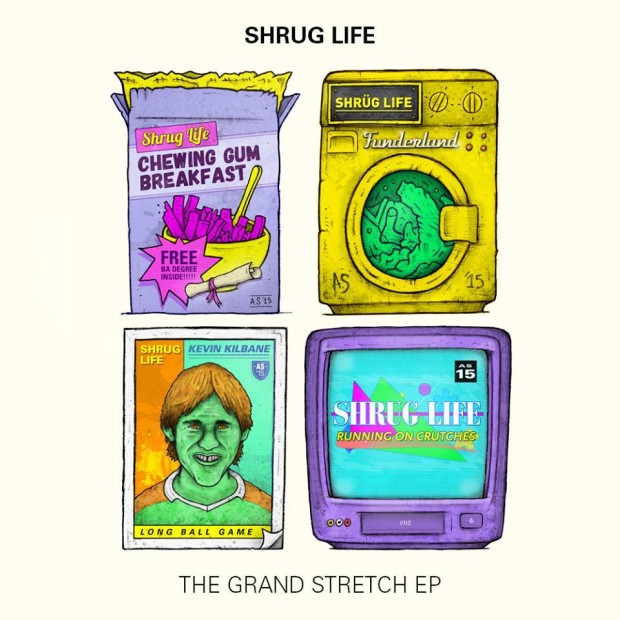 Having all but soiled ourselves listening to and shouting about its second track, 'Funderland', yesterday, we're rather happy to present an exclusive first listen to The Grand Stretch, the debut EP by Popical Island's latest – and perhaps some day greatest – outfit, Shrug Life.
Life sucks and we all know it, but not all of us (in fact, very few of us) have the creative or whimsical tools at our disposal to express said utter despair and pointlessness via inescapably deadly, stupidly catchy, lo-fi indie rock. God knows we'd all love to, but who's got the time to give it a go? No one. Not even Shrug Life. But they made it happen. They played the Bernard's Watch card, they found the time, they recorded the EP at Dublin's Pop Inn with the reportedly handsome and talented Fiachra McCarthy and the rest… is geography.
Befitting this custom of our times, The Grand Stretch will be let loose into the world at Dublin's Bello Bar on Saturday night. Jonny Fun and Switzerland will also be performing, and lots of cool strangers you've drunkenly added on Facebook at 2am throughout the last couple of years will be there. Chat to them before it's over and make it worth your while. Be that guy.
In the words of Rusangano Family (there's zero link here whatsoever) don't be a waste, man, and stream The Grand Stretch below.