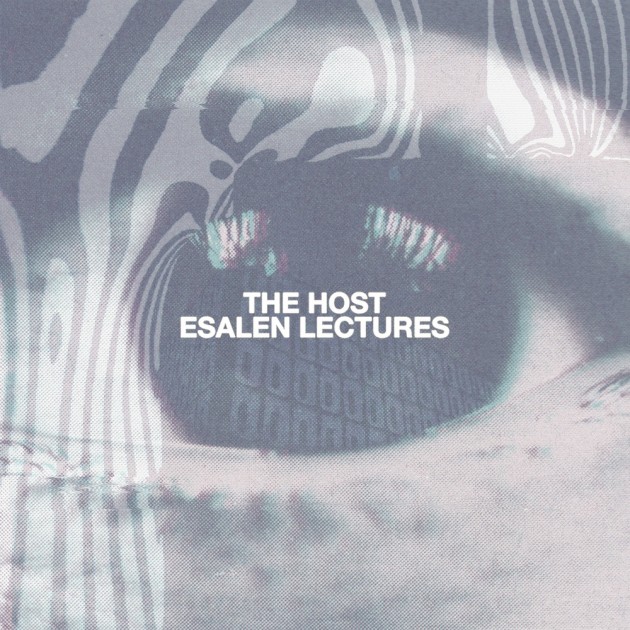 Pulling absolutely no punches when it comes to leaving his imprint on the electronica scene, Belfast's Barry Lynn (Boxcutter) – The Host for his latest release – has compounded a long track record of compelling, experimental arrangements with his new record, the Esalen Lectures LP. Given Lynn's seemingly savage pursuit of originality though, this probably wasn't the most difficult of tasks with a back catalogue as remarkable as his – various remix credits for heavyweights like Amon Tobin or our own Space Dimension Controller, all whilst his tenure for Planet Mu garners more notches than a backroad motel bed-frame.
The 16 track journey of Esalen Lectures, and it is a journey despite the cliché, is one of acute psychedelia while droning, ethereal soundscapes that are, unsurprisingly, utterly engrossing take you from beginning to end.
Lynn, true to form, presents the listener with a varied palette of throbbing, alien frequencies and it's easy to get sucked into the smoggy textures that pucker the album. At times driven by delayed guitar plucks ('Praxis 1'), shimmering ambient synths ('World Citizen') and the deeply melodic progressions of 'Suggestogen' and 'Sunset Induction', it's a frequently unsettling but beautifully fragile listen. Think Boards of Canada at their most introspective; 'Minerva Dreamstate' can and will attest to this while 'Praxis III' drenches the ears in vibrant guitar sounds that float effortlessly upon lush atmospherics.
It can be periodically frustrating though to be enraptured in sounds that seem to hint at surprising turns of melody or mood, only to be ultimately pitched upon stationary interludes. There's a distinct insularity to Esalen Lectures that is amplified by the album's long-form excursions and the problem (though perhaps not too problematic at all for some) is that 'Peri-Natal Imprinting' or 'Subproject 58', for example, place too much weight into concepts that work much better as the haunting microcosms of the surrounding tracks.
Now, let's be fair. Lynn has created an intriguing concept album. It's bursting with his unique voice and conveys a thirst for eschewing the banal. These are good things and abundantly clear throughout a record that is as satisfying as it is bemusing, but what's troubling is that Esalen Lectures is clearly a deeply personal investment and the consequence is that it asks a lot from the listener. There are moments were layers seem to cascade into an abyss of sluggish composition, only for Lynn to pick us up by the scruff, shake us around again and then repeat steps one and two. And, while the album and the artist are certainly deserving of your attention, the rewards simply might not be enough for those unfamiliar with this uncompromisingly downbeat side of Lynn. Aaron Drain