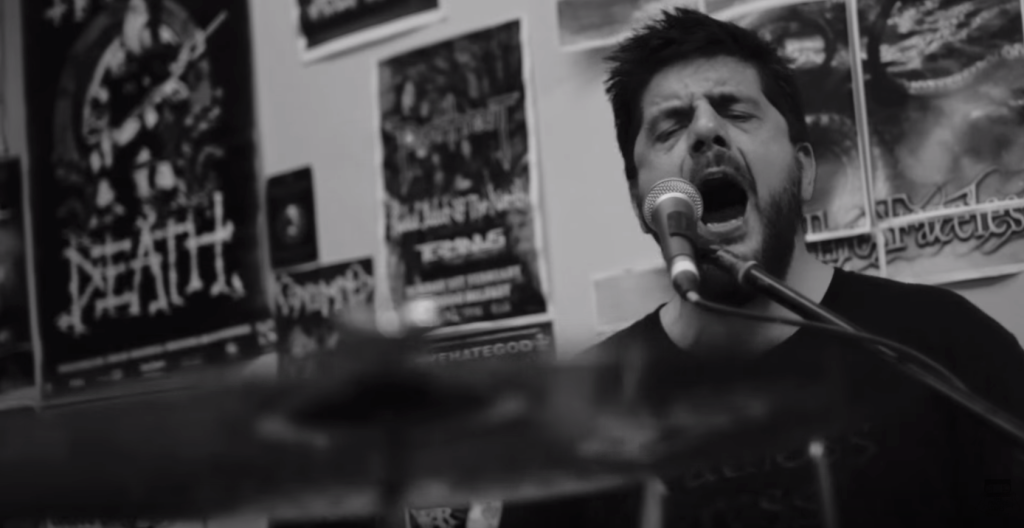 In a Thin Air we're first we're sharing footage a band's band practice.
But rather just any old band or any old practice, it's Seán Zissou's B&W mini-film of Belfast sludge-doom overlords Slomatics collectively self-exorcising themselves in behemothic adulation of the (very slow, most crushing) riff. Someone seriously needs to invent whiplash cream just so these guys can be sponsored by it.
Watch the video – featuring additional camera by Dave Knox and audio recording/mix Thomas Parkes – below.