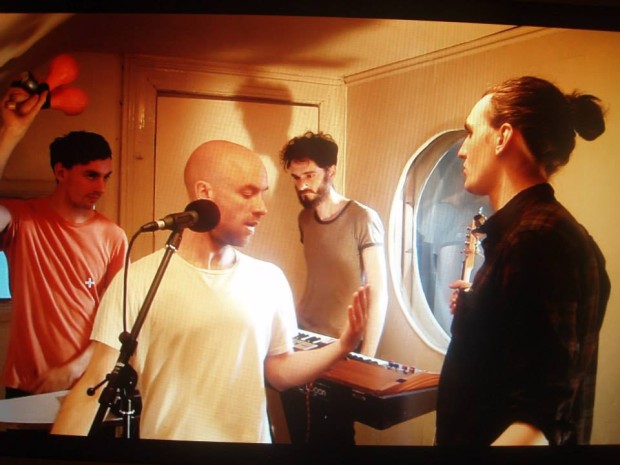 Comprised of the likes of ex-Red Organ Serpent Sound member Rory Moore and Donegal producer Conor McNamee AKA Nyt Bloomer, Derry "pop" band Strength offer up a curious manifesto of sorts on their Facebook page:
"I wanted to use pieces of dead machinery: an old drum machine: a broken bass: a vhs recorder. I wanted to use things that people had disregarded or forgotten about, I needed to find the light that was still flickering within these machines. My whole purpose was to create something that would sound good in a crap hi-fi."
An admirable approach for sure, the fruits of which we will see on the band's forthcoming debut album. In the meantime, we've a new live video of the band performing 'I Like Compressions', a track straddling the very fine (and rather fine) line between ridiculously accessible and comprehensively impervious. Knowingly frivolous and gamesome, it wouldn't sound out of place on, say, Marina Records' In-Kraut series.
Check out the video below and keep your ears peeled for future stirrings.