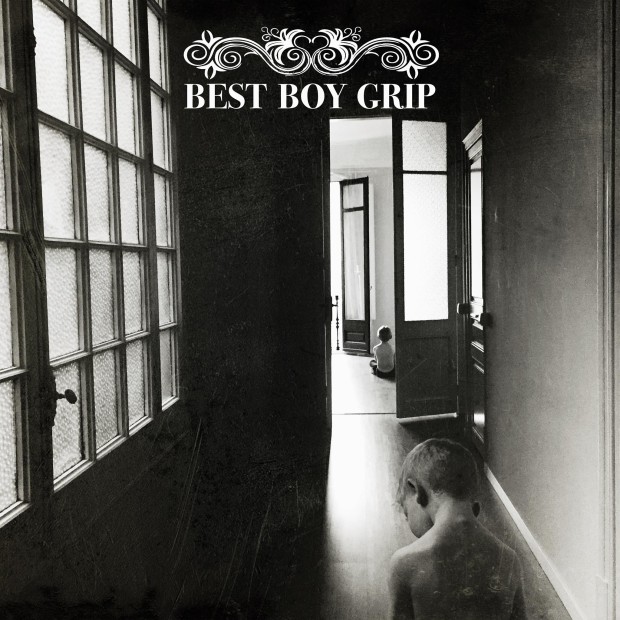 "You've been getting it on with the boys in the neighbourhood, and now it seems you're all alone, living in shame…"
As he sings those words on signature tune 'Barbara', a crafty, catchy ditty about a promiscuous woman, Derry-based singer, songwriter, guitarist and piano man Eoin O'Callaghan AKA Best Boy Grip, is making a powerful statement, not just in the song itself, but for the gist and wit of his written word in his self-titled debut album.
His lyrics come across as a mixture of the mildly satirical and the genuinely sorrowful. Along with numerous memorable melodies, sometimes merry, sometimes miserable, they make for a wholly satisfying and rather surprising record; a collection of tunes where lyrical boundaries seem set, only to be repeatedly and stylishly broken, and where musical expectations seem met, only to be both confounded and exceeded. It is the work of a talented artist who has many stories to sing and clearly many more strings to add to his musical bow.
O'Callaghan's voice aches with pained power and compressed vulnerability as the switching tones and tempos of opening number 'Can't Buy Love, Son' prepare every listener for the grit, gumption and experimental mood that will permeate Best Boy Grip – singer and album – from beginning to end.
The deeply relatable 'Sharks' is laced with unexpectedly cutting bitterness: many will surely identify with the literal and metaphorical class divisions in both tone and lyrics, exemplified by O'Callaghan's use of both guitar and piano. By contrast, if the gentler 'Monster & Me' is mainly piano driven (with the help of Niamh McGowan's backing violin) it is identically reflective of the nature of changing friendships and relationships that one feels less in control of than ever.
Weighty messages, but O'Callaghan and his band (which also feature his wife Kitty and Shane McCaul on backing vocals, Jay Dickson on drums and Liam Craig on bass) are more than up to delivering them.
Musically, the Best Boy Grip crew reach their apex on 'Weird Fingers', a muddled, manic mixture of pop, punk, ska, reggae and electronica that nonetheless has a middle eight, intro and verses as good as anything O'Callaghan has ever penned. It's as weird as the title suggests, yet by channelling both the sound of his youth and challenging himself, O'Callaghan has created something distinctive. This warrants repeated listens.
As does 'Billy'. One can't quite tell if O'Callaghan is referencing evangelist Billy Graham or just singing about a frustrating yet funny friend here, but either way, the up-tempo piano riffs and multi-faceted personality in the song make it a real winner.
The poetic soulfulness of 'Aim' then offers a welcome and necessary breather before the singable, relatable and catchy 'Runaway'. But there's no overly repetitious refrains or calculated dreariness here, just tunefulness that allows both O'Callaghan and the listener to let themselves go and literally "run away" with the music. This continues into the Beautiful South-esque 'Cops' and the determined melancholia of 'Bye Bye Mister', where even if the tonal shifts aren't entirely successful, they are admirable.
The curtain fittingly comes down on the album with the lush, stirring and epic "Covert", a poignant and eloquent summation of the long and varied musical journey both listeners and musicians have travelled on. And we are truly thankful for it. Simon Fallaha