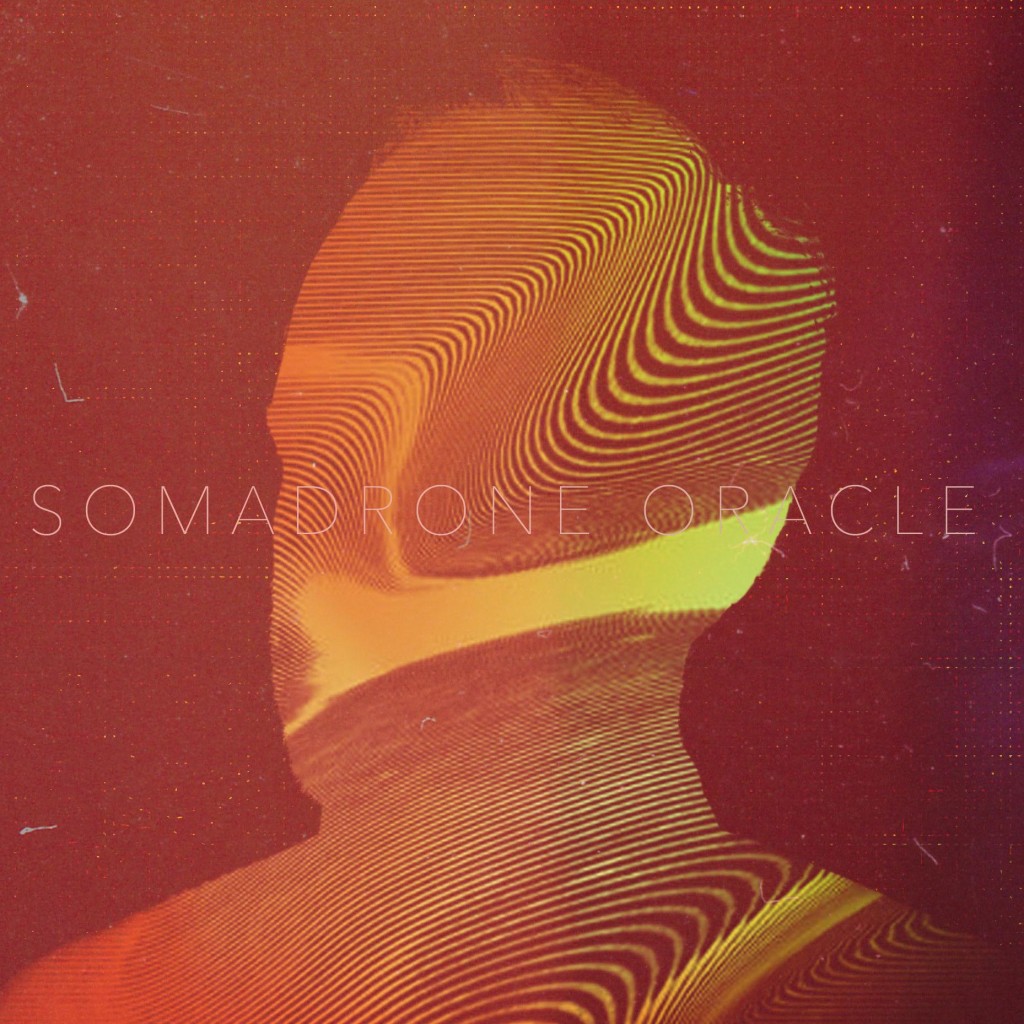 Looking back it's hard to deny that Redneck Manifesto and its members' various solo exploits stand as some of the more intriguing Irish records of the last decade. Records like I Am Brazil and Friendship have stood the test of time, Richie Egan's Jape have been putting out some truly excellent music as demonstrated on Ritual and Somadrone's AKA Neil O'Connor 2013 effort The First Wave was an Eno-inflected classic in waiting. Waiting two years to provide the follow-up, Somadrone has quietly released his latest LP, Oracle, and as to be expected from such stock as this, it's very bloody good.
The sound of the Oracle is that of nightclubbing. O'Connor has been open about the influence of disco and acid house on the sound of this record and it shows throughout. Nested deep in the sound are all the trappings of very good house music. When it needs to, it knows how to get you moving in the exact right manner, be it via a 1980s-style synthesizer and electronic beats ('Caustic City') or via a slightly tripper, grimey route as is the case in 'Life Support'. That's not to say the Eno or David Sylvian influences have been diminished. They're still very much present as this thin veneer of ambience runs through the undercurrent of every single song. It's in this undercurrent that O'Connor lets a certain level of melancholy run wild. These senses carry throughout the entire album, lending it this slightly more poignant and affecting tone.
Consider 'The Swimmer', with its gently strummed acoustic guitar providing the main musical drive, creating this sense of isolation and longing. The track spends more than half its runtime manufacturing this feeling before letting its release come in the form of an expansive booming bass. A track like 'Sight.Insight' manages something similar. It begins with gentle, pensive piano that sounds like it could have come from one of the more bitter cuts from Amy Winehouse's Frank. Using this as a bedrock, the tracks rises and falls with a multitude of voices and harmonies that carry with them this very deep sense of woe. It's beautiful and adds a great deal to an already good record. This format reaches its zenith with the album closer and lead single 'Invitation'. The track, which brings in Richie Egan to fill out the sound and add a welcome new voice, works on the same structure as the previous songs; starts small and gets progressively bigger and more audacious. In the case of 'Invitation', the crescendo of the track is what the album seems to be building towards and its appearance does round off the whole record rather nicely. While this similarity in song structure is definitely a flaw in the record, the quality of the songs more than makes up for it. It's a very good record of danceable tracks with flicks of ambience and unrepentant melancholy. Another welcome addition to an already excellent catalogue.  Will Murphy
Pre-order Oracle here.