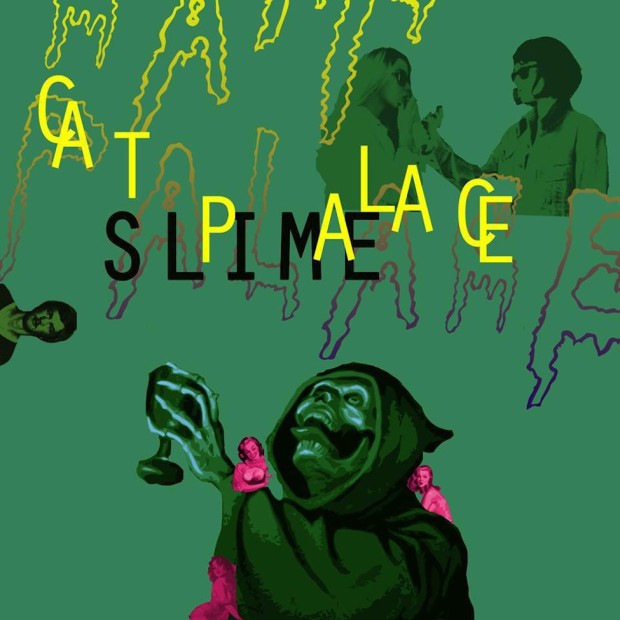 Having positively kicked our ass (in the perfectly non-physical realm of being smitten) with the release of his ache-laced, quasi-mystical debut self-titled EP back in February, Dublin artist David Blaney AKA Cat Palace elicited the following rather grandiose words from yours truly:  "… an Irish singer-songwriter doing something very singular indeed."
In relatively recent hindsight, it transpires we were so on the money we may as well have been resting on a goldmine – a fact doubly confirmed with Slime, Blaney's second, four-track EP.
Whilst continuing in the generally hushed, lo-fi leaning vein of Pedro The Lion, Jason Molina and Bonnie Prince Billy, Slime sees Blaney's decidedly more self-assured tales very much bolstered by the presence of a backing band, comprised of Christopher Barry on bass, Philip Doran on drums and Cian Nugent on lead guitar. As such, there's a subtle bombast here that was filled out with almost reverential, Talk Talk-like space and silence on the first release. This is no bad thing: taking on an almost glam-tinged bluster and brag, at least two songs here could very easily be stripped of any of the aforementioned sub-categorisation in being referred to as good old sturdy, straightforward, heel-kicked rock n' roll.
Where opener and lead single 'Real Fresh' fuses droll commentary with woozy Americana, 'Dat Ass' – featuring a blazing, Wah-drenched solo courtesy of Philip Donovan – ups the ante, revealing a lyrical panache and air of braggadocio that could well warrant the latent notion that Blaney is an artist in a few akin to Father John Misty in more ways than one (we wouldn't be at all surprised if this is a comparison that occasionally rears its head over the coming months).
Elsewhere, the brief but brilliantly fuzz-drenched 'Sweet Romance' offers up a hectic detour before 'Coffee Stains' sees a well-placed return to the stripped-back, anecdotal country-folk that made his debut EP so instantly captivating.
Clocking in at just over ten minutes, Slime is undoubtedly a strut in the right direction for Cat Palace, exposing broader creative territory and a sense of full-fledged confidence for – wait for it – an Irish singer-songwriter most certainly doing something very singular indeed.
Stream/download the EP below.
Cat Palace launches Slime at Dublin's Thomas House tomorrow night, Friday, September 11. Go here for the show's Facebook event page.