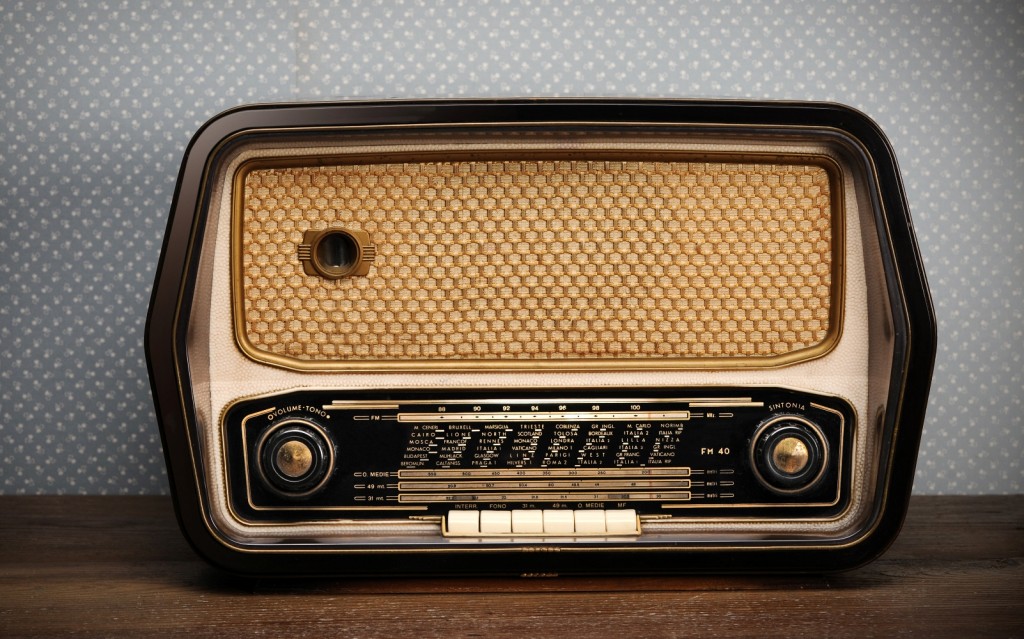 "What do you mean you didn't do much? You taught a generation of broadcasters that you needn't be an asshole to be on TV!"
This reassuring compliment to a self-deprecating Dónal Dineen hits me right in the sweet spot. The comment was by Ger Gilroy, host of the Saturday Panel segment of Newstalk's Off The Ball sports radio show.  Dineen is on to talk about Kerry football but the subject has swung briefly to his days on the seminal No Disco music television show.  I'm loving all of this. The discussion has beautifully tied together three of my outspoken passions; music, sport and broadcasting.
Dineen was dismissive of the praise, but what is interesting is the person who delivered the heartfelt compliment. Ger Gilroy has been at the helm of Newstalk sports for nearly fifteen years. In that time there has been a revolution in radio and Newstalk sports have been at the absolute forefront of this change. Evening time radio schedules are dominated by Off The Ball.
To try and get some of the action, 2fm have even aped the format for themselves with their nightly Game On talk show. Not only that but the Second Captains crew have gone on to anchor RTÉ's flagship sports talk show on television as well as the rest of their considerable Second Captains media output.
There is enormous credit due to Newstalk and Gilroy for this vision and execution. I'm sure that they are amazed themselves with this new reality. And hey, I'm a huge fan of all of the above and I would hope that this evolution reflects in Ireland a defining culture; that is a sports-mad country and a healthy sporting community.
However, one cannot deny that over this very same period of time that sports media has excelled, by any comparison, music broadcasting and media has become more and more irrelevant and undesirable to Irish listeners.
That once almost spiritual connection between connection between a trusted and loved music broadcaster and the listener has well and truly been lost. Not that I would ever claim to truly understand whom teenagers or young adults connect and communicate with musically in 2015, but please, I would love to know if somebody can tell me.
In my mind, there are some radio scheduling and programming issues that go largely undiscussed. The fact that 2fm's alternative music show is broadcast nightly from 1am to 4am indicates everything that we need to know about how much priority and value that the programmers at 2fm are placing on alternative or new music. It is almost cynical.
Music scheduling on Today FM always feels like it is being squeezed. However, with that said, their daytime and particularly the afternoon music is almost as interesting as their alternative music shows or indeed its alternative station TXFM. So that's quite good, although perhaps it is a poor reflection on the alternative programming.
Alternative music radio has lost its appeal. It has lost its adventure and its passion. It has most certainly lost its audience. The words 'alternative radio' are as weak as they have ever been in our collective psyche. Consigned to niche stations like Lyric FM and RnaG where there is little or no young audience. Then there's the 'Dad Rock' shows or even entire stations are playing AC/DC and The Smiths and Pearl Jam forever and ever. Isn't all of this leading to a stagnant culture?
Dónal Dineen will always shake his head and be dismissive of praise of his former work because he knows that as a broadcaster, but first as a music fan and a radio listener, one needs to grow and change and develop and evolve. Irish alternative music radio has failed to even try to evolve. As a result, listeners correctly value the Spotify algorithm to reflect their zeitgeist, their era, their moment, their culture, their time and their music. I don't find the fun and heart in that.
As I write this, I go to change the dial at 11pm on a Tuesday from The Tom Dunne Show on Newstalk over to An Taobh Tuathail on RnaG. However I stumble upon Raidió Na Life's Neuromantek show. It is absolutely blinding  and I've never heard it before. A proper blast of inspirational music and all other concerns fade away immediately. I'm re-connected. Ray Wingnut
Check out the Neuromantek podcast here.