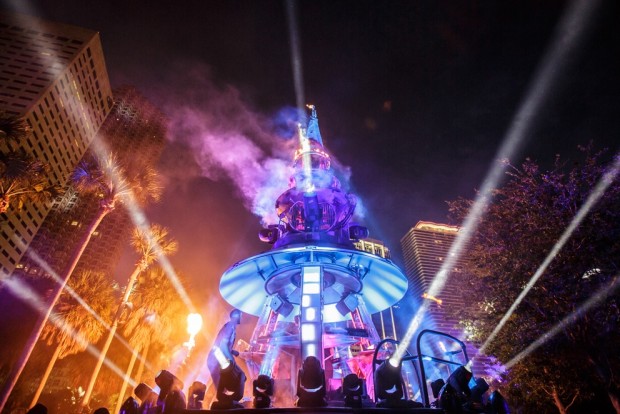 Already an essential proposition across November 7 and 8, the inaugural Metropolis festival in Dublin will boast another, self-proclaimed "unrivalled" element: Arcadia Spectacular.
The first in what's set to be a series of art installation announcements for the festival at the grounds of the RDS, the Arcadia experience unifies every element of art into a vivid sensory matrix taking in sculpture, architecture, theatre, circus, robotics, engineerings, lightning, music and cutting edge technology. Their interactive stage, titled The Afterburner is one of eight stages and spaces to be explored at Metropolis.
Check out the current line-up for the music side of things below and go here to buy tickets.