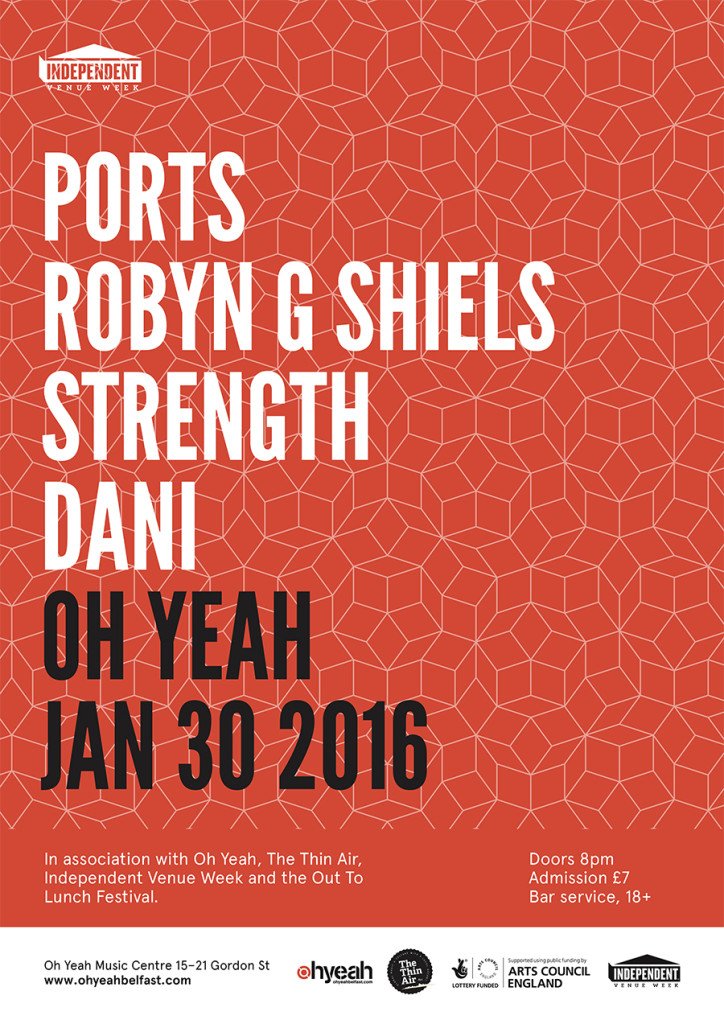 Along with Belfast's Oh Yeah Music Centre and Independent Venue Week, we'll co-host a genre-spanning showcase as part of this year's Out To Lunch Festival at the Oh Yeah Centre on Saturday, January 30.
Derry act PORTS are preparing for the release of their debut album, Devil Is A Songbird. Expect harmonies that are full of glory and songs that drill into the chambers of the heart. Robyn G Shiels is ready to unwrap the follow-up to his award-winning album Blood Of The Innocents. His line is intensity, terse yarns plus banjo. Strength have a lineage back to Derry's Red Organ Serpent Sound and are a sure hope for 2016. DANI AKA Danielle Carragher from Armagh takes an impressive steer between classical and confessional, the traditional and the moderne.
Doors at 8pm. Bar service. Over 18s.
Go here for the show's Facebook event page.