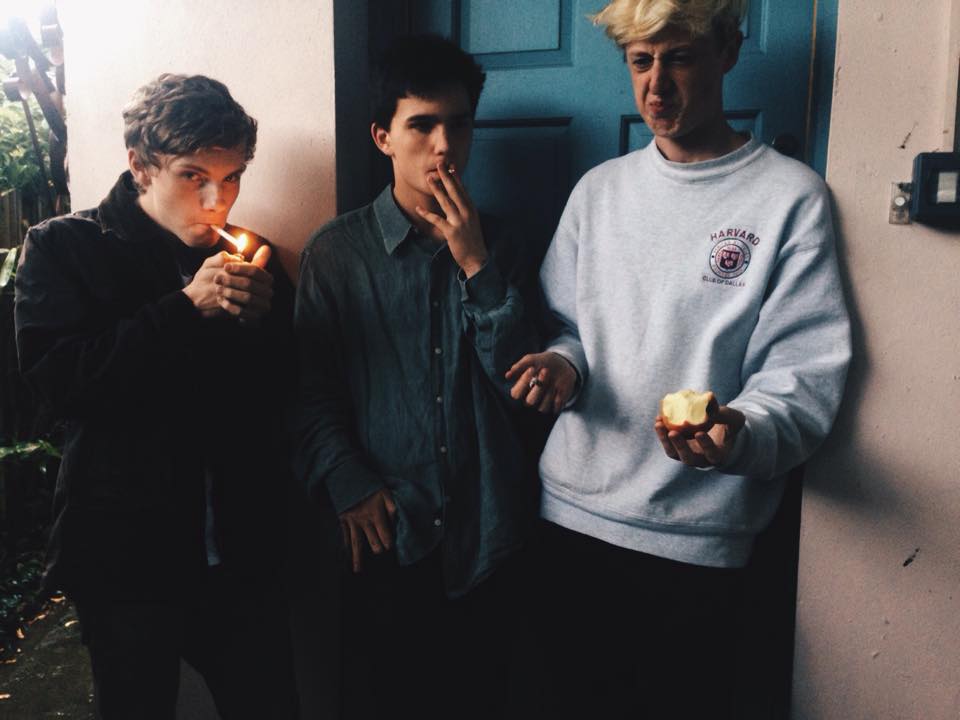 Set to play our the first installment of Psykick Dancehall – our new Dublin with the most upstanding Medium Presents – we're pleased to premiere the positively beatific video for 'In Bits' by Dublin's "self-proclaimed lo-fi" three-piece Tobi The Dog.
Set for release via their forthcoming, Little L Records-released debut album, Never Ever Ever, the video for the track captures the band and their friends (the veritable lads, no less) roaming the streets of the Dublin, running joyous rampage on the light rail system and beyond.
According to Little L, "Visually, 'In Bits' feels like a grime posse cut reimagined through the lens of a Dublin teenager's bored, giddy lens. Like Skepta in a Dalkey chipper, the irony is not lost on Tobi and their crew who skateboard, vape and rage against fences. But despite their adolescent boredom, musically they show a depth of understanding and understatement that goes far beyond their years."
Amen to that. Have a peek below.