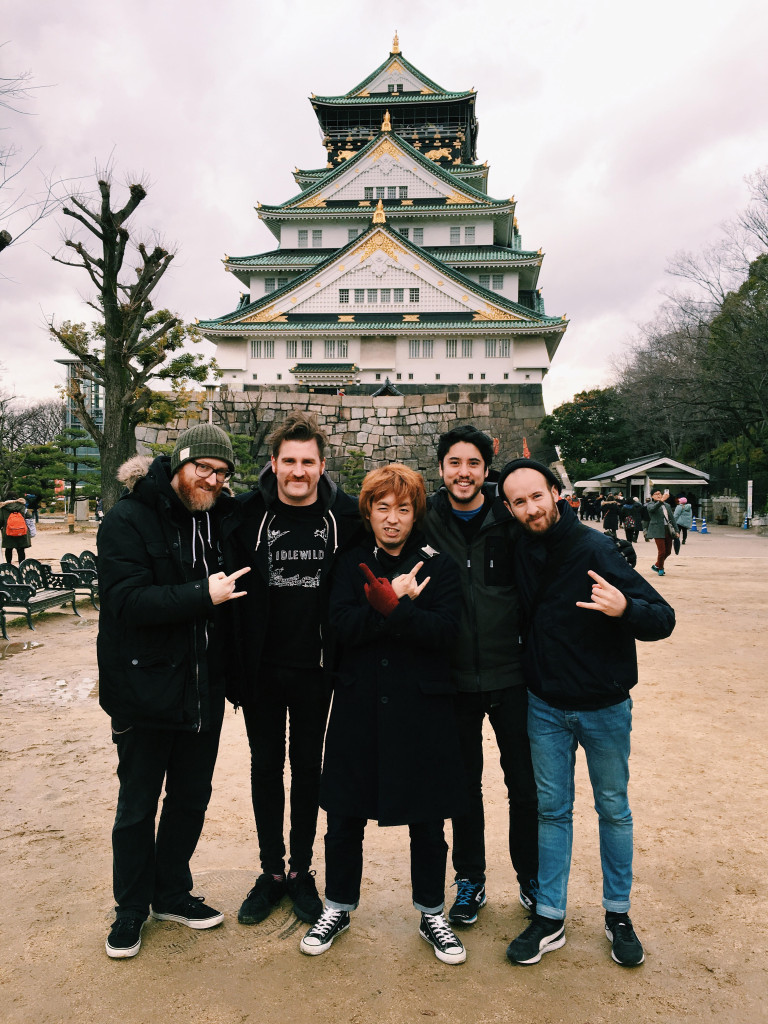 And So I Watch You From Afar drummer Chris Wee reports from their recent stint in the Nihon lights of the Far East.
With paper cup of coffee in hand I sat, knees wedged toward my chest in the first passenger row of our boxy Hiace van, the intrepid road warrior of many an Asian motorway. The whole thing shook and bumped at every contour of the Tomei Expressway connecting our last city of Nagoya to Tokyo.
There are not too many certainties in life, but in terms of ASIWYFA, whether it was the 1000mile stretch from Edmonton to Salt Lake City, hammering down the autobahn or right at that moment passing Mt Fuji on our way to Tokyo, we were crammed into a van with backline packed to the ceiling. Being the first shows of the year, we were extremely fortunate to be playing them in Japan, the tour made possible by the guys from Lite, who are no short of legendary in these parts and in much of the world. Anyone I've talked to about them all have the same awe-filled stories of how insanely tight a band they were, and as a witness I can safely say how true that is. Not only that but they were true gentlemen for bringing us all the way over here. It was a long time for us getting to Japan and it was especially poignant for us as our two bands have shared a similar path with our music, playing for over 10 years and slowly climbing up through the touring in a fairly underground manner.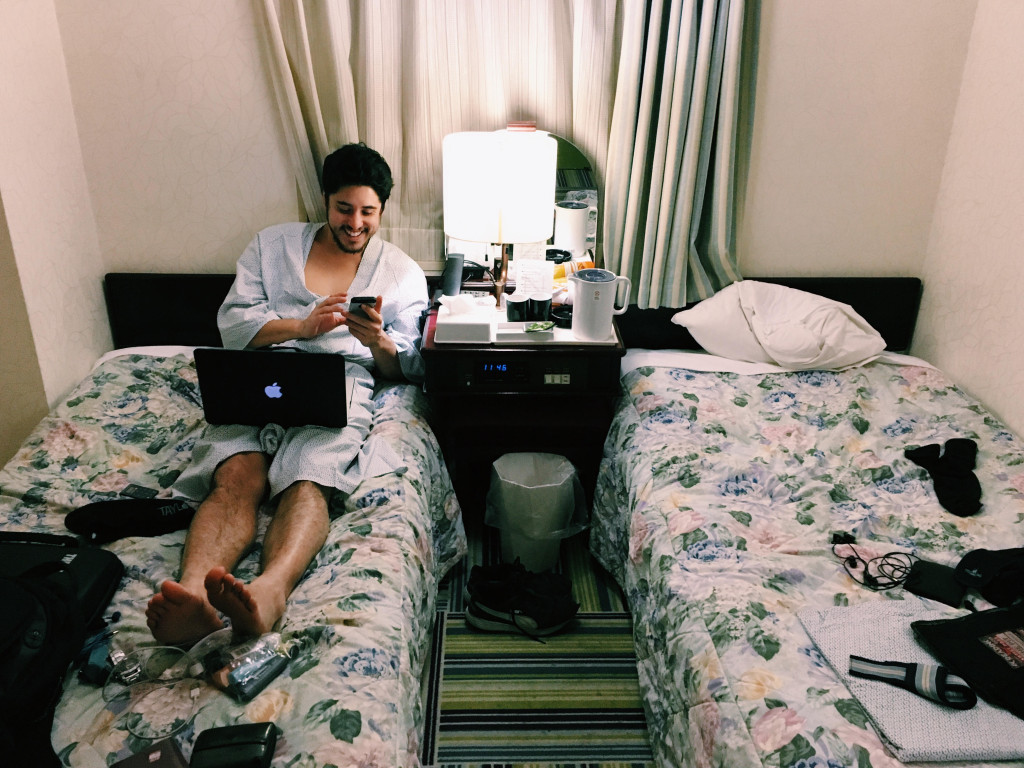 With only five days on Japanese soil it was a bit of a whirlwind of a tour and we had to fight off the merciless claws of jet lag in order to absorb as much of the experience as possible. Rory (Friers, ASIWYFA guitarist) threw ninja stars in Osaka, we got drawn into manga characters in Nagoya, and did the whole awestruck Scarlett Johansson in Lost In Translation thing around Shibuya. Japan really is unlike anywhere else on earth and you can get that sensation of total immersion in the place in just a matter of days.
From the dazzle and glow of endless billboards and signs to the gentlest of interactions and pleasantries you witness from the locals you certainly know you're standing in a place that took 24hours of travel to get to. And oh the food!
I feel it essential to mention the food in Japan in an entirely separate section to do it proper justice as it was for me, the most consistently outstanding cuisine in every environment and situation that we've ever encountered on tour. When going to a new country for the first time, discovering the local cuisine is always a must for us although it mostly involves stumbling through menus we can't read. To our delight, this trip consisted of a wonderful cacophony of sushi, sashimi, ramen and of some things we're still not exactly sure. Each night after the shows, the Lite guys would take us for food which was just as much a bonding time for the bands as it was feeding our weary mouths. These meals began quite orderly and quiet but descended into lengthy and roaring evenings as we got to know each other better. Lite especially enjoyed making us try dishes less palatable for us Westerners, the star attraction being one truly horrific encounter with what was described to us as 'rotten pieces of squid in a sauce of its own whizzed up guts'. I will never be able to un-taste that thing, but it certainly drew some laughs at the time.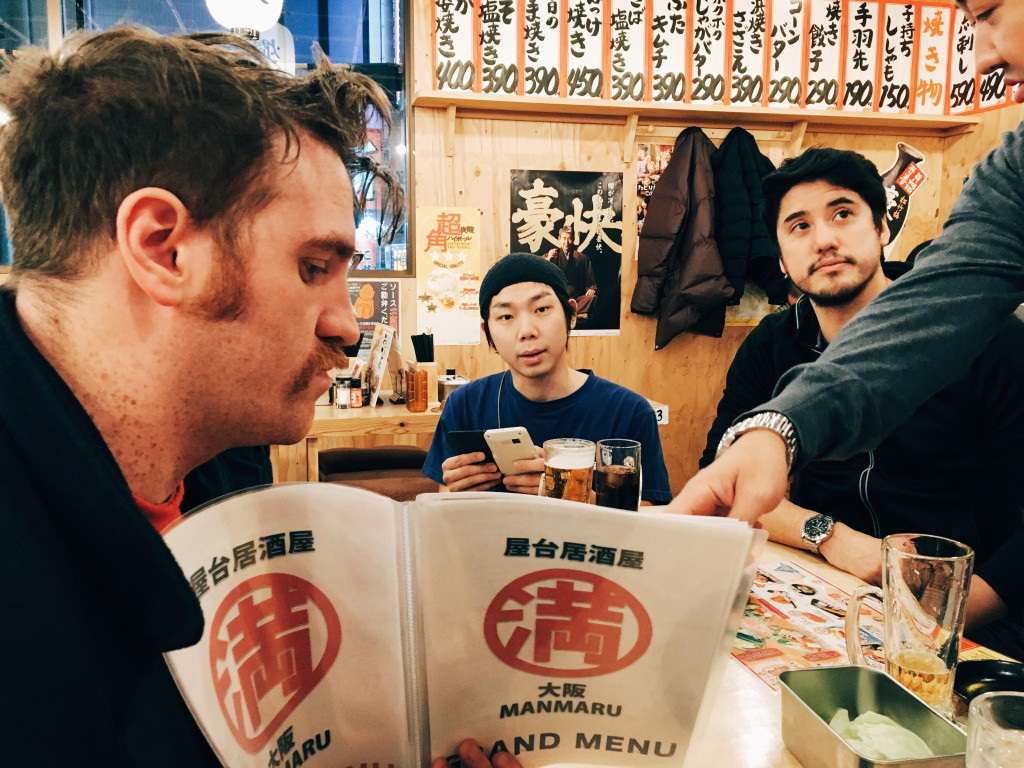 The last night in Tokyo had the usual end of tour vibes but with the added twist of the guys from Lite's unique farewells, Japanese grace through and through helped along by some local Saki courtesy of our promoter. I was off the booze so my toasts were made with a coke, and as we laughed and joked over those drinks may it be noted that it is comically difficult to explain the cultural intricacies of the 'Dry January' to a load of Japanese guys. Over and out! Chris Wee