Album Reviews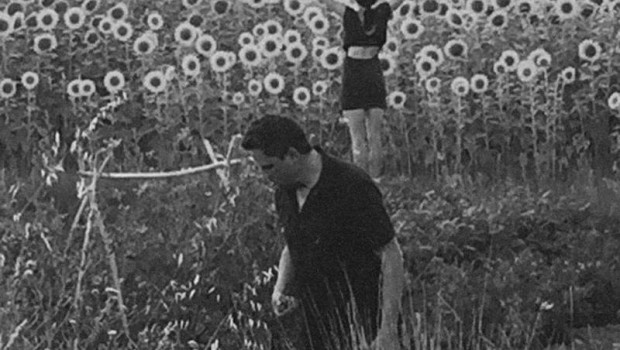 Published on February 4th, 2016 | by Justin McDaid
0
Jesu/Sun Kil Moon – Jesu/Sun Kil Moon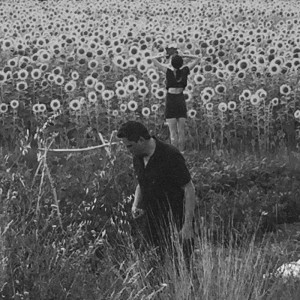 The name Justin Broadrick has previously been evoked by Sun Kil Moon on Universal Themes' opening track – a gushing paean to "Godflesh's guttural growls from hell." Broadrick's massively influential industrial metal band disintegrated in 2002 amidst various personal difficulties, with Jesu following in the wake of the break-up. Godlesh have since reconvened (as documented in 'The Possum'), and it's an astute move on Mark Kozelek's part to change things up musically, hooking up with his long-time friend for this collaborative effort after the reflections of Benji and Universal Themes.
With Jesu/Sun Kil Moon Kozelek's lyrical ponderings are given a new dimension by Broadrick's sonic palate. They remain almost intrusively personal but now he's dipping into a sound that Enablers have refined over two decades. Words and phrases are carried along on the crest of a wave before being subsumed by a crashing chord or drum roll, only to be dredged back up for Kozelek to continue his quotidian soul-scouring.
The opening six-stringed roar of 'Good Morning My Love' is a change-up in the evolution of Sun Kil Moon's songcraft, instrumentally speaking, even if for Broadrick it doesn't stray too far from the day job. Kozelek appropriates a line from The Road To Las Vegas – its meaning as obscure to him as it seems to the listener, removed from the context of the documentary – repeating "What does rekindle mean?" Immediately, unsurprisingly, boxing references come raining down like love taps: the great and good, all name-checked, from Mayweather to McCullough – that device of epic poetry where every hero gets his dues.
As typifies Kozelek's writing, pop-cultural references are myriad, and tragedy and death loom large, particularly on the numbers that seem less Jesu, more SKM. 'Fragile' is an acoustic eulogy to both Yes bassist Chris Squire and an old friend, both lost to leukaemia. A similarly pared-back (and more bizarre) 'Exodus' laments the death of Nick Cave's son, still finding time to reference the death of Mike Tyson's daughter and recall 'Carissa', Kozelek's relation whose passing opened Benji in such startling fashion.
Kozelek's self-referential musings, at times fascinating and funny, are also meta to the point of ridiculousness. A ruthless edit would have served this album well – eighty long minutes of Jesu/Sun Kil Moon makes that evident. Over the quarter hour of 'Beautiful You', Kozelek recounts specifics of days in his life to the point where you have to question; at what stage does verbalising every thought and action of your day become lyricism?
The goods reside in the album's front end – there's a fantastic 'Carondelet' with its burrito/mosquito rhyme, buoyed along on the chug of the guitar riff and Kozelek coming on like Bobcat Goldthwaite, for want of a better comparison. Then there's 'A Song of Shadows', with chiming, descending bell-like notes of a kind that wouldn't seem amiss on one of Kozelek's beloved Christmas songs, or the jovial reading of a fan's letter in the middle of 'Last Night I Rocked the Room Like Elvis and Had Them Laughing Like Richard Pryor' chastising "the hipsters who like you only because of Benji."
Despite the success of certain of the tracks, be they guitar-fuelled or synth-led, the rehashing of well-worn themes becomes tiresome. It's an exhaustive, exhausting, front loader of a record. What seems a fresh approach soon becomes stale – another day documented; another letter read; another mental splurge. Self-indulgence and validation win out over those initial flushes of love, death and music. While this album won't do Jesu any harm, it may signal too much of a good thing from Sun Kil Moon. But who are we to judge? After all, as Kozelek muses, "The guy from Biffy Clyro says I'm one of the greatest songwriters on the planet." Justin McDaid
Jesu/Sun Kil Moon can be listened to in full on Sun Kil Moon's website here
Summary: Check out: 'A Song of Shadows', 'Carondelet', 'Good Morning My Love'

If you like this, you might like: Enablers, wanking in the mirror