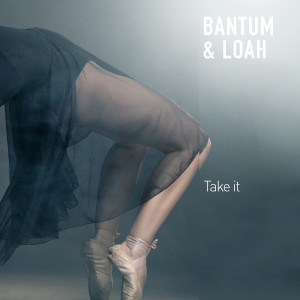 Cork born, Dublin based producer Ruari Lynch (AKA Bantum) and Irish/Sierra Leonean vocalist Loah are two artists who have been keen to take their time with regard to individual releases over the past couple of years. The last piece of released music from Bantum was his 2014 collaborative EP with Eimear O'Donovan and Owensie while, despite her soulful and much lauded live performances, we will not be hearing a debut EP from Loah until later this year.
What a treat it is then to hear these two artists collaborate on brand new track 'Take It', a swelling electronic arrangement embellished with reversed, hypnotic guitars and clicking drums. Loah's mastefully controlled singing is shiver-inducing, with layered vocal harmonies weaving through the music, giving the track a hypnotic, addictive quality.
The song is accompanied by a dreamy video directed by Peter O'Brien and produced by Motherland featuring dancer Laura Sarah Dowdall moving in fluid motion under eerie street lights.
Bantum's previous releases can be found on his Bandcamp
Follow Loah on Facebook