News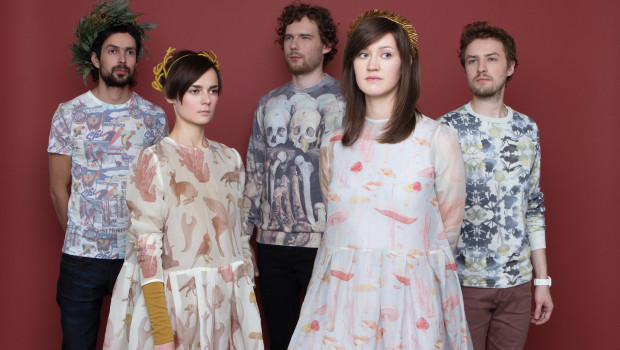 Published on February 8th, 2016 | by Eoin Murray
0
Watch: Naadia – Omut
Russian indie-pop quintet Naadia have, over the past few years, been firmly establishing themselves as towering examples of the country's quietly bubbling alternative music scene; a scene that is, by and large, embarrassingly overlooked from our all-too-cosy, "western" media bubble. Moscow's Naadia however, along with St. Petersburg's dreamy shoegazers Pinkshinyultrablast, have recently begun making vibrant waves that have become utterly impossible to ignore.
Naadia (Наадя) create music that is radiant and warm, and bouncing with melody. Nowhere is this dazzling sound more evident than in their most recent single Omut (Омут). Opening with a shimmering, echoed vocal, the song starts as it means to continue, with melodic and percussive patterns dancing side by side with delicate precision and infectious motifs aplenty. Soft electronic drum patterns rattle gently alongside bittersweet vocals and instrumentation that fans of Hundred Waters, Moderat and Chvrches will fall head over heals for.
The video which coincides with the track is a beautifully shot piece in itself, directed by Andrey Mousin and Alena Koukoushkina, giving off a similar mythological sense of otherworldliness as videos for Sigur Rós songs like 'Glósóli' and 'Viðrar Vel Til Loftárása'
With a new EP set to drop in April, Naadia are a group whose talent merits an expansive, international listenership. With luck, 2016 will be the year that allows that to happen.
Check out Naadia on Facebook