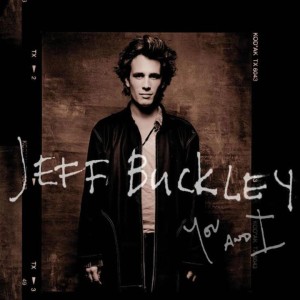 The late alternative rock icon Jeff Buckley was recently the subject of a documentary on BBC Radio Ulster's Across the Line featuring contributions from friends, fans and fellow artists. The programme's highlight, however, was a charming anecdote from Buckley's sole Belfast date: after playing to a half empty Limelight, the practically unknown Buckley and his band were bemused when their simple tour rider request for 'beer and soda' saw them greeted with trays of filled soda farls on their arrival to the dressing room.
Buckley's confused encounter with Belfast's finest luxury serves as a reminder of his relatively limited fame during his own lifetime: the small, in-the-know crowd who gathered that night were assured that the critical darling they were watching was truly one for the future.
Famously Buckley would never have the long and successful recording career he was tipped for due to his tragic drowning in 1995, but the output of his limited recording material has continued to grow and grow in popularity and significance in the 18 years since his death: like Joy Division's Ian Curtis, he's now viewed as not only one of the most influential artists of his decade, but among the greatest of all time.
This month brings You and I, a "lost" collection of eleven songs from Buckley's first recording sessions for Columbia in February of 1993. As well as containing nine covers, it features the first ever recording of his only album's title track, 'Grace'. Shorn of the sweeping production of the album version or the heavy reverb that accompanied feature live performances, Buckley's remarkably fully formed demo finds a songwriter whose voice and often overlooked skills as a guitarist are more than enough to lend the song a sense of brooding theatricality.
The covers chosen represent the eclecticism of Buckley's influences during recording, at a time when he was embracing songwriters of all kinds and genre, with hard rock, indie, blues, folk and soul all found here. Buckley's take on Bob Dylan's 'Just Like A Woman' serves as the album's opening track, although diehards will already be familiar with Buckley's take from the expanded EP, Live at Sin-é. One of the most successful covers of his career, Buckley's ability to wring every possible ounce of emotion out of the song's six and half minutes strongly recalls his most famous interpretation of another writer's work, Leonard Cohen's 'Hallelujah'.
Buckley's love of soul and blues is reflected in his other song selections: his runs through the standard 'Don't Let The Sun Catch You Crying' and Jevetta Steele's 'Calling You' provide further showcases for Buckley's fine vocal range, although his solo take on Sly and The Family Stone's throbbing civil rights anthem 'Everyday People', minus the original's bouncing funk, fails to ignite. 'Poor Boy A Long Way From Home' sees Buckley deliver a fascinating rendition of Bukka White's delta blues classic.
Buckley described his biggest influences as 'love, anger, depression, joy, dreams and Zeppelin', and the laidback stroll through Page and Plant's 'Night Flight' gives the song a new, carefree, almost Doobie Brothers style feeling in comparison with the dense arena rock of the Physical Graffiti cut. Buckley also tackles other British rock icons The Smiths, although his differing vocal approach from Morrissey yields mixed results. Morrissey's delivery, even of the most heartfelt of lyrics, always carried some touch of sarcasm, contrasting with Buckley's overt sincerity: the American's 'The Boy With The Thorn In His Side' suffers without Morrissey's knowing melodrama, although on 'I Know It's Over' Buckley's stunning vocal performance takes one of Morrissey and Marr's finest compositions to even greater heights.
The biggest cause of excitement for Buckley fans will no doubt be the album's one, previously unheard original, 'Dream of You and I'. Buckley strums a gentle acoustic melody that came to him 'in a dream', which Buckley goes on to describe in a lengthy spoken-word segment. Buckley's quasi-philosophical between song musings straddled the genius/bollocks divide better than anyone since Jim Morrison. Although musically little more than a sketch, it serves to reinforce fans belief of a one-of-a-kind romantic genius, and is perhaps the most affecting cut on the album.
With other recordings already in existence of many of the covers on this album, it may not be truly essential, although this will be of little concern to the legions of followers who will jump at the chance of 'new' material. Even to the uninitiated, the recordings represent a fascinating depiction of a singer who, even on his first arrival to the recording studio, was already an artist at his peak. Caolán Coleman