Features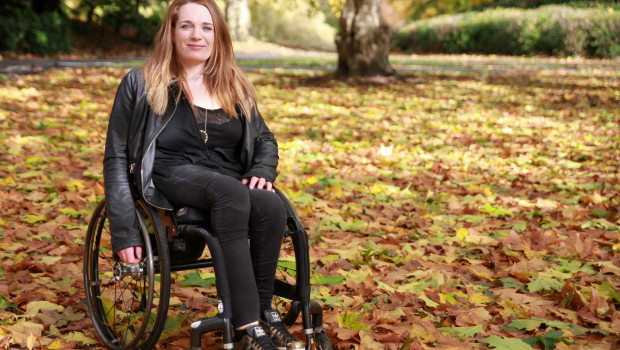 Published on March 7th, 2016 | by Eoghain Meakin
0
Access All Areas?
Eoghain Meakin weighs up the occasional mismatch between music love and accessibility in venues, festivals and beyond.
People come to music for different reasons; for some it's that hour wind down after work. For others it's the pumped gym playlist, the 'let's get it on' dinner mix tape, the 'when I was young' NOFX compilation, or the 'I am still young' hip hop hits of 2015 (handpicked by VEVO). It permeates into our entire lives. It's a comfort, a refuge and a challenge and inspiration. It doesn't exist just in a moment but as a continuous soundtrack to our lives. For many music is a social glue, creating scenes and sub cultures that bring different people together. How many people found their life time friends bonding over an album? How many people have felt part of something just by walking into a dank, sweaty basement rumbling with electric guitars?
Yet for all of the music scenes capacity for inclusivity it can still leave some people simply unable to breach the threshold. Literally. Because though music may be for everyone, music venues currently are not. Though there's been a massive shift in the cultural awareness of people with physical disabilities and our efforts at accessibility, there's still a huge amount of work to be done.
Luckily we have people like Louise Bruton. A self-avowed muso she's keenly aware of the occasional mismatch between music love and accessibility. Living in Dublin since 2006 she's "proud to say I am disabled because it's given me such a different perspective on people." Yet she's had her share of troubles, which culminated in a gig in The Village (now The Opium Rooms). "I forgot that they didn't have a lift and I couldn't make it up the three or so flight of stairs without getting very tired. I was really under physical pressure and I felt embarrassed because it was quite obvious that I was struggling.  When I got up there, there was nowhere that I could sit and watch the gig comfortably. That really pissed me off." Though difficult for her it was to the benefit of everyone else, because it was this very experience that led to the birth of Legless in Dublin; a home for accessibility-minded reviews of pubs, venues and locales around the city. "I started Legless because I was sick of the lack of access information online for bars, venues and restaurants. I knew that if I was annoyed with doing this huge amount of research before meeting someone for lunch, others were feeling this way too. I just started writing up reviews so my friends would know which places suited me and luckily other people wanted to read the reviews too."
Legless In Dublin has garnered attention outside of its core audience and become a crucial, and contemporary, voice in the wider conversation. It's also led Louise, in her capacity as a journalist, to come at the subject from different angles writing for several top tier websites and publications. Yet it's clear that she's concerned with more than just words, "I'm glad that my writing has struck a nerve with so many people but I hope that it actually gives people a kick up the arse to make their venues and businesses accessible and to be more inclusive of disabled people."
It's not just an issue for customers but for those looking to work as well. Our own photographer Sara Marsden (below) struggled in Belfast after an injury left her relying on a wheelchair to get around. Her story is not dissimilar to Louise's. "I didn't have the strength for crutches at the time but the venue had no lift, so I had no choice. After beginning up the stair case, I nearly fainted trying to muster the strength – I couldn't do it, meaning I had to crawl hands and knees up this sticky staircase, not my finest hour." Getting around was difficult but shooting gigs was simply out of the question, "I feel that the gig venues in Belfast aren't very easy to manage for people with mobility issues, there are platforms in some which would solve the issue of being packed in with other gig goers and better visuals but they have stairs up to them!"
It's an issue in and of itself that the onus is on the person with the disability, rather than the venue or business, to worry about accessibility. Yet Louise is quick to point out that many people make it easier, "I find with most venues, if the place is inaccessible, the helpfulness of the staff almost makes up for it. Bouncers, security, bar staff and ushers are incredible in the majority of venues and they go above and beyond to help out."
Which leads on to the other strand of Legless In Dublin is doing. As well as her writing she has set up a consultancy to help venues and festivals improve themselves. "I realised that writing blog posts wasn't enough to get festivals to improve things. I want to get stuck in with festivals from the moment they start planning and show them what they have to do to make disabled gig goers feel welcome and part of the action. I'm offering festivals a unique perspective as a disabled festival fanatic. I love the music and will be slap bang in the middle of it all and I can very clearly show them what they need to do. This includes what facilities they need in the disabled campsite, where to have accessible portaloos and where's a good place for a viewing platform."
It's crucial work, but for Louise it's only one part of the battle, perceptions need to change too; "I think if you change mental attitudes first, the rest will naturally follow. I'm working hard on that. Once people cop on to the fact that disabled people deserve to go out wherever they like, then we'll see some proper change."
It's necessary and overdue change and hopefully it will come faster as the influence of Legless… increases "I'm working on my access proposals for a lot of music festivals so come January, I should have a few definites in the bag. I'll also be taking part in an arts and disability panel discussion in January with the Arts Council so that will be exciting. I'm working very hard with Legless at the moment and I'll keep up my regular freelance writing work but I hope 2016 is the year that Legless makes its mark on the music scene." Eoghain Meakin
Keep up with Louise's reviews and work here.