Album Reviews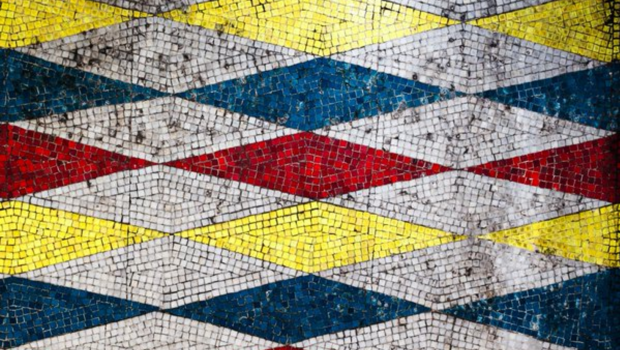 Published on March 11th, 2016 | by Eoin Murray
0
Little Green Cars – Ephemera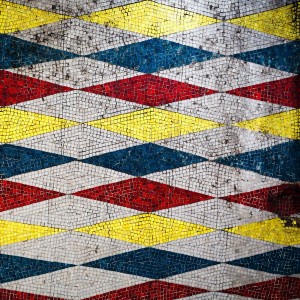 Following on from Little Green Cars' stunning debut LP Absolute Zero was always going to be a challenge. The album, which was released in 2013, was a culmination of a young band's determined and remarkably capable work up to that point. It was rife with brittle, anxious lyrics, ambitious yet subtle musicianship and stunning vocal harmonies, and was at times almost like listening to someone speak when their nerves have lead to a jarringly frantic output. Everything they had to give was thrown at us to ensure something stuck. And it did. Thankfully, there was scarcely a note on that album that felt out of place, from the anthemic 'The John Wayne', to the devastatingly poignant 'Consequences of Not Sleeping' and 'Goodbye Blue Monday'. As a debut, Absolute Zero showcased a group with tremendous heart and ambition whose compensation for self-doubt and fear was not to cower, but to charge with all guns blazing. And it paid off. In the time that has passed since then, the band's trajectory has led to successful tours across the US and an ever-expanding appreciation closer to home. Live performances have become progressively more accomplished and tasters of new material were all promising.
On Little Green Cars' sophomore LP Ephemera, what we have been given is an album that carries many of the same themes as before: Anxiety, identity, love, loss and longing. However, gone are the almost frenzied nerves that gave Absolute Zero its particular energy. This time round, the band have displayed a greater maturity and restraint in their songwriting, something which has given Ephemera something unique over the debut while still maintaining a signature sound. While by and large this record is a progression in sensibility and is often quite magnificent, there are however a few points at which it feels like the lack of nervous tension has led to a few awkward lyrical stumbles and one or two directionless structures.
Album opener 'The Song They Play Every Night' is a sure fire sign of the band's new found sense of restraint. With simple, tasteful folk instrumentation backing Stevie Appleby's trepidatious vocals, the song's minor chord Americana atmosphere and gradual pace eases us into the album gently. Instrumentally, Ephemera becomes progressively more exciting while maintaining this newfound penchant for subtly. On album highlights such as the breathtaking 'Claire de Lune' and 'The Party', guitar lines and effect laden soundscapes are introduced with great effect, but are never so in your face as to take from the songs as a whole. Similarly, Dylan Lynch's drumming is given more room to breath on this album than ever before but is never overtly thrown at you so as to take from the overall experience.
It is in the vocals that Little Green Cars have always dazzled though. The haunting harmonies in album closer 'The Factory' are that soothing, reassuring voice at the end of the longest day of your life, while the chorus on 'Easier Day' hark to older hits like 'Harper Lee' and 'The John Wayne' with a more grown up resilience. Faye O'Rourke's incredible vocal range and passion are what send Ephemera to astonishing heights. Her control and power coupled with the rawness and purity on 'Brother' and 'Good Women Do' make them stand as two of the album's strongest cuts.

'The Party' is the song that sums up everything that is wonderful about this album. Lyrically, it features some highlights of the band's quintessential anxious, deft and brutally honest words: "I don't want to wreck your party, but it could be my last chance", "I'll make you cry the tears that I can't". Musically, as has been mentioned, it is one of the album's most interesting and dynamic and toward the end O'Rourke's wordless singing could be mistaken for a flute, weaving perfectly with Appleby's lyrics as if they are two slowly falling pieces of fabric.
There are points, however, where LGC's sense of restraint leads to certain songs feeling incomplete. 'You VS Me', the second song on the album, is reminiscent of Absolute Zero's 'Consequences…' but falls just short of having much sticking power, perhaps due to it's position within the album, or perhaps down to a few awkward end rhymes that the band are far better than, "It used to be the whole world versus you and me, but now it seems it's just you versus me". Similarly, despite O'Rourke's vocals, 'I Don't Even Know Who', never really feels like it goes anywhere. For an album with twelve songs on it, it could have been chiselled down to its stronger points for a greater sense of cohesion. The added restraint could also be said to be the reason behind the album lacking in something as endearingly odd and experimental as Absolute Zero's 'Red and Blue'.
After my first listen through of this album I thought I'd have more issues to talk about with it. This was simply due to it not being as immediately striking as Absolute Zero, the immediacy of which sucked the listener right in and shook you until you had nothing left. By the third or fourth listen however the small gripes I had with this album had more or less dissipated and I found myself already feeling deeply attached to songs like 'The Factory', 'The Party' and 'The Garden of Death'. And I guess that sums up what I have to say about it. It is a showcase of a natural growth and maturity from a band who are still reasonably new and young in this venture. With each listen, the songs on Ephemera develop stronger armour. It is an album that may not immediately grab you, but will instead require attentiveness and care to be fully appreciated. One thing that can be attested with confidence though is that ephemeral is something that Little Green Cars are not destined to be. Eoin Murray

Summary: Check out: 'The Party', 'The Factory'

If you like this you might like: Dry The River, The Maccabees, Beach House