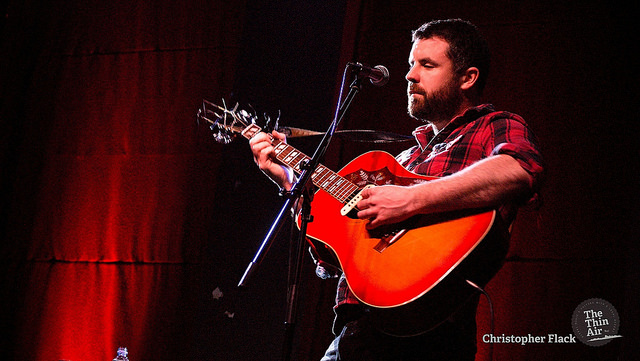 Only Child, in the form of Alan O'Hare brings me a great deal of joy. There's nothing in the world like a scouse lad getting angry about the state of the world, inept politicians and the deep divide between people and cultures. Alan brings all that and more with a healthy dose of sentimentality and love, the true talent of a poet brought to bear. The number 86 bus from Penny Lane is not a spectacular journey but one that sparked memories of countless trips into town for Alan, such a trip your reviewer took not half an hour before walking into this room.
The words Penny and Lane probably need no introduction, the shelter on the roundabout is there (Though inexplicably unused) the chippy is there still, albeit with an Asian twist. This song talks of the trip from the more affluent South Liverpool through the heart of Toxteth, it talks of ongoing poverty and a history of burnt out cars. Toxteth and its turbulent past are not that far from Penny Lane. It is a place where Alan's family have history, a place where Irish and Caribbean families lived in the same old Georgian town houses among the mold and rats. The streets and their troubles have a habit of changing generations and peoples stories. A quick google of Toxteth riots should give you an idea of the passion in his lyrics, the vitriol in his soul and the depth of his compassion.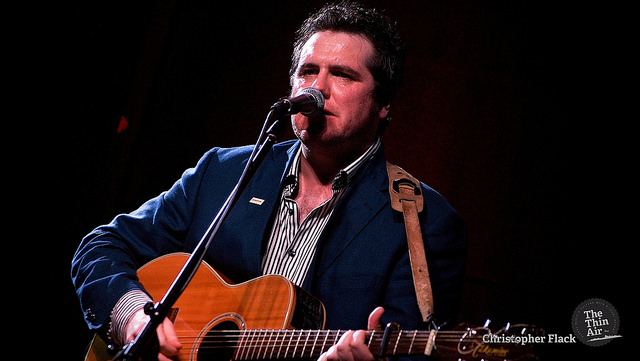 A poignant highlight is a song called North John St, filled with that ever present anger it is a tale of rushing around in a busy city, missing other humans both physically and metaphorically. Its about the homeless lad you make a minute for, a sadly departed soul called Simon. The song dedicated to his memory and the madness of his situation. Alan tells stories that ask questions, pose problems and attack the establishment bullshit. His album 'From Muddy Water To Higher Ground' was released in April of 2014 on Crosstown Records and is worth tracking down. There is another one on the way, much like the 86 bus it'll be along soon.
Lee Southall treads a well worn musical path, he was the rhythm guitarist with The Coral from their very early days and was around for the glory and critical acclaim. He is clearly at home on stage, though by all accounts its been a while since he was on one in Liverpool, now settled in the North East. He delivers sweet melodic ballads, a gifted player he is sat cross legged, a man at peace in what he's doing. He is a very different prospect to Alan but a perfect accompaniment to the political posturing that went before, songs of heartbreak, songs for his daughter and songs for the soul. A brave proposition is to play an instrumental piece laden with jazz, soul and tenderness. Its lack of lyrics cause a gentle stir and the only words to accompany the sound describe a love for a guitar that has travelled a lot but perhaps not so well. Tuning your own guitar sans a guitar tech doesn't pose any issue, despite a well timed grumble… With no need for loops or tricks Lee manages to sound like an awful lot more than one guitarist, a point not missed by the crowd and one warmly received.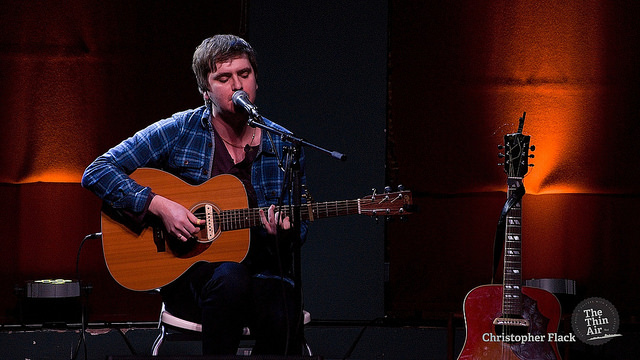 Being this close to the sea seems to be a theme with a huge number of acts from this part of the world, as a busy port connected to the rest of the world the view from Liverpool seems to be one of travel, time and space, it's in the air, in the soul and in the very fabric of this city. The influence of immigration, sounds from other places, colour, difference and a desire to do right by your neighbour bleeds into every song Lee plays and creates a massive picture. Another artist and another album due in the summer. I'm starting to wonder if there is a discounted bus pass for this lot.
The sea brings us nicely to a chap who has just stepped foot on Scouse Soil, all the way from the sun swept beaches of the old turf. Mick Flannery is playing his first show of a whistle stop tour of England that ends in the Albert Hall, albeit a smaller room than I think I've heard of before, but still, the Albert Hall. With hints of Tom Waits, Paul Brady, Nick Cave, a sniff of a grumpy Roy Robinson there is another door opened with very song. Another face, another soul.
While Mick promises the between song banter will improve as his personality warms up there is no need to fear, these stories, the depth in which they are delivered, speak for themselves. It's like someone lights a fire in the room, at first slow burning, beautiful to watch but ultimately it carries with it the possibility of destruction and terror. He delivers a stunning performance.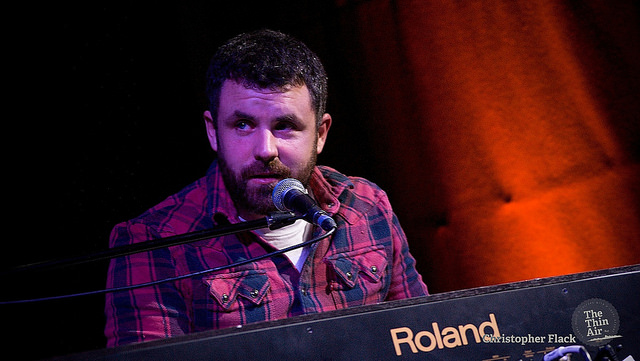 Mick tells tales of woe, they come with a warning of impending doom, a warning that the listener needs to be mentally prepared for what is to come. It reads like a disclaimer of sorts. Stories of losing at poker, selling whiskey to people losing money at poker game and more tales of travel and time and space. One tale takes us to his hometown of Blarney, County Cork with a warning, don't ever kiss the stone. The scousers seem surprised, the Irish folk in the room, not so much.
Stories of longing, love and loss. Blues, soul, heart and tinges of anger, lots of anger and the kind of swearing you'd expect from a Cork man. For a fairly dull Monday night Mick holds 120 odd people firmly in his grasp, with a raspy wave, a self-depreciating tone and a very Irish dry wit. A favourite is a song about a man that thinks too much. As a three year old his grandfather burnt down a whole barn, grain, turf, wood, the lot. He told his mother, in an attempt at holding off a potential beating, that he had started the small fire, not the big one. He didn't know who had started that. It seems autobiographical though I'm fairly certain Mick would deny the suggestion, it delivers big questions about life and what's out there for us. Watching and weeping as the world burns around us.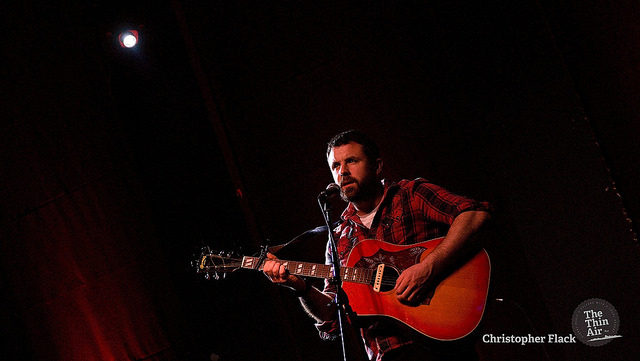 Any man that writes a song about his hate for hipsters and their approach to life, their ripped skinny jeans shops and cereal stores gets additional points in my book. Every time. Basing a song on the tale of someone being shipped out of their home to make room for the hipster invasion leaves a lot of questions and raises a laugh in the room, maybe this is a man that thinks too much. The question is to whether we leave the Berlin Hipster set alone to their insanity remains in the air as the show draws to a close. After a healthy dose of appreciation Mick comes back, well, he didn't leave in that he wasn't given time. He brings, in his own words, a second helping of misery with another health warning, sitting behind the piano as the place rattles he apologises again, and again there is no need, he has this crowd bought and sold.
In a show bursting with brevity and soul I hope someone somewhere lights a big fire for this man, it is richly deserved. He's is clearly ready for the battle, there is a determination to the way he tells his stories, he is impassioned about telling them far and wide, as a starting point he couldn't have put a step wrong tonight. This is music that makes you want to get being the wheel of an old slow car, drive down deserted streets, stop at a diner for a coffee and drive on. It calls for peace, time, space and he delivers it with joy.
Regardless of what the miserable bastard says.
Words and photos by Christopher Flack