Galleries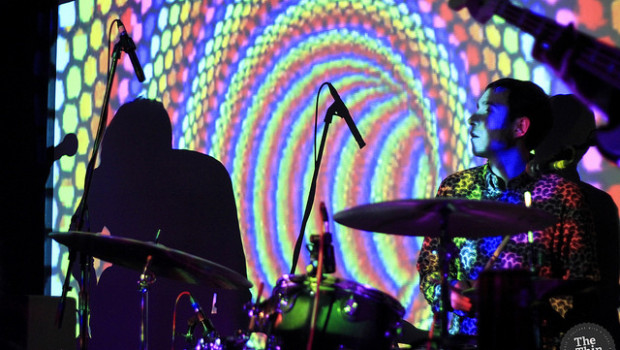 Published on March 18th, 2016 | by Loreana Rushe
0
Reverberation Psych Fest Launch @ Grand Social, Dublin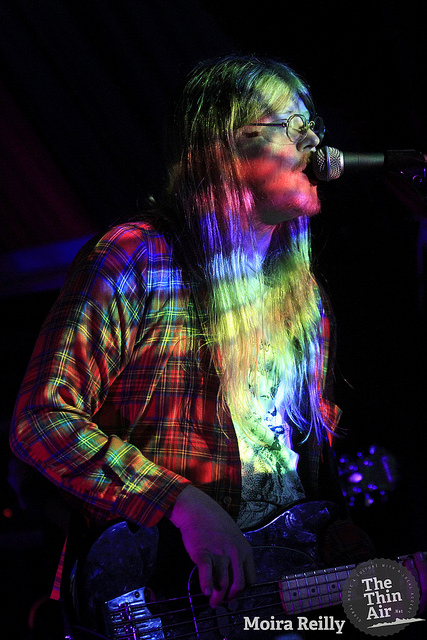 Following on from its well received debut last August, the announcement that a second Reverberation Festival is scheduled to take place next month, was music to the ears of the ever growing Irish Psych loving fraternity. In anticipation of the festival, the inaugural appearance of Holy Wave to Dublin, is billed as the event's official launch party.
First up is This Other Kingdom, a four piece who play a mix of bombinate-esque shoegaze fused with psychedelia that can draw you in their world so effortlessly, it's hard not to be converted there and then. Just picture The Black Angels fronted by Jim Morrison and you're in the right vicinity. With their sophomore album in the middle of being written/recorded, vocalist Del Kerton informs us that he and his bandmates – Declan Dunne, Fran Mulholland and Git Sweeney – will only be playing new tracks, including the pummelling 'Eye Do Eye' and 'Howlin' At The Wind', and the slow and distorted 'Rays For Days (When the Sun Did Shine)'. So based on the evidence emerging from the stage, their current project is indeed heading in the right direction.

Having formed back in '03 it's fair to say The Urges have played all over at this stage and have their sound and live show down to a tee. Their obvious influences point towards 60's garage rock, brewed with blues and good old honest rock'n'roll, something which has held them in good stead in the years their formation. Led by frontman Jim Walters, the band kick into 'Face Made For Sorrow', which incorporates plenty of catchy harmonies alongside the fast paced drumming abilities of Ken Mooney. With Thomas Darcy, Peter Smith and Ross McGee pitching in on key, lead guitar and bass respectively, their high octane nine song set, including last year's RSD day 7" 'Passing US By' and their next planned single 'Echoes Softly', highlights their undoubted talent. Roll on album number two!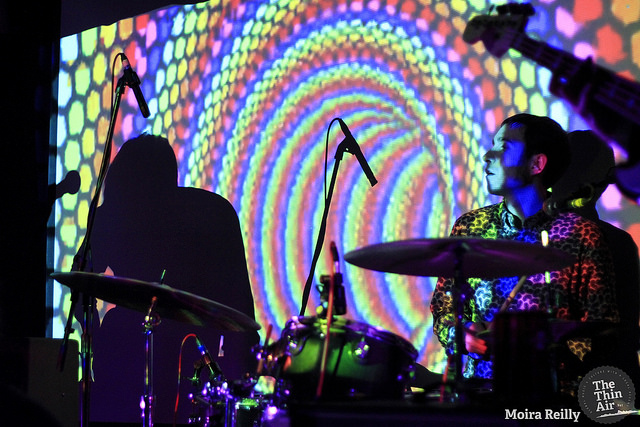 Originally from El Paso in Texas, the now Austin based five piece Holy Wave are a group of multi-instrumentalists who merge their admiration of all things psych, shoegaze and surf-pop with eerie yet hook laden harmonising. Unfortunately the five piece; Joey Cook, Ryan Fuson, Kyle Hager, Julian Ruiz and Dustin Zozaya spend a fair bit of time soundchecking, so some of the momentum built up following The Urges' set is undoubtedly lost.
However as soon as the opening seconds of 'Do It Yourself', from 2014's Relax, enter the fray one is left in no doubt that the time to prepare was a positive as the delicately performed number flows rather fluently throughout the venue. Next up is the spellbinding 'Air Wolf' from the new album, a track that takes you away on a kaleidoscopic trip, and about half-way through contains an all out guitar led assault of the highest order. After some instrument swapping they launch into 'Magic Landing', a song about fishing with Josh, while 'You Should Lie' has more of a punk vibe to it as it smashes its way to the finish line.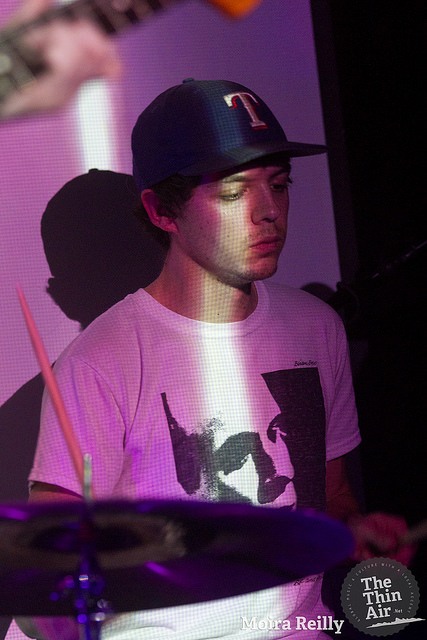 During the fuzz-like guitar intro of 'Night Tripper', which contains alot of Nuggets and instrumental surf-rock style riffs one can't help but smile, while during 'California Took My Bobby Away' and the encore of 'Sir Isaac Nukem' it feels as though you are floating in a psychedelic induced magical bubble of pure hypnotic bliss. Entrancing stuff. Conor Callanan
Photos by Moira Reilly.