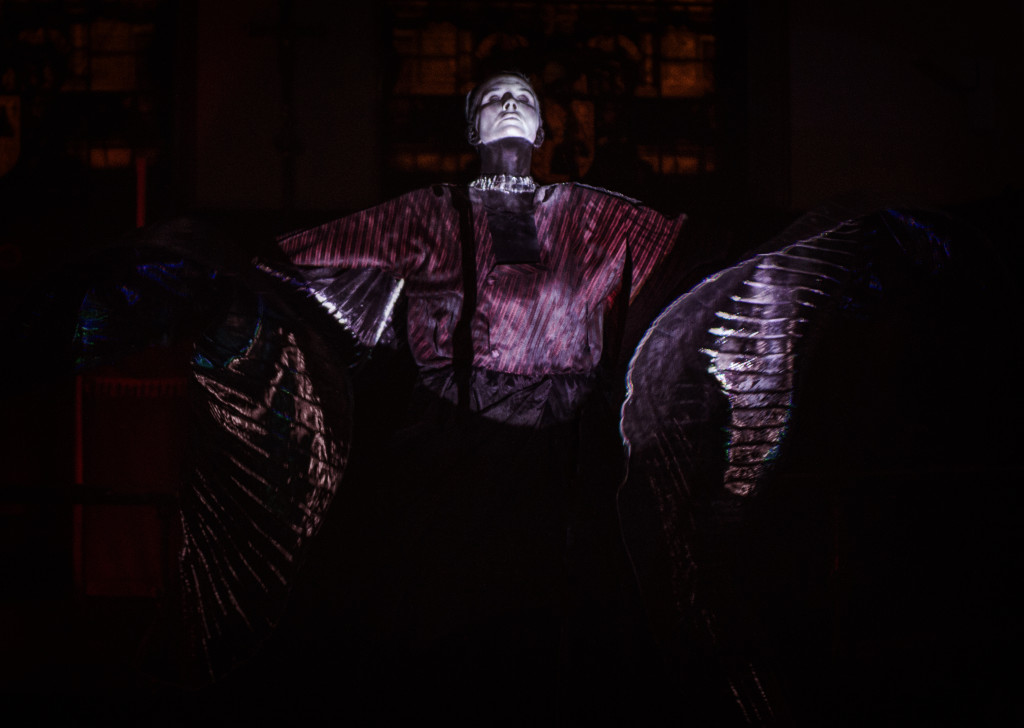 Every once in a while a homegrown act will crop up, catch you completely off guard with and make you wonder, fist-clenched and all but tormented for eternity, just h0w they managed to pass you by up until that shameful moment of latter-day discovery. The latest to befall us comes in the form of Belfast dark ambient chanteuse DIE HEXEN, whose latest single 'Siamese' is a phantasmal brew of gothic influence and image, conjuring everyone from Grouper and Chelsea Wolfe to Gary Numan and Siouxsie at her most ensorcelling.
A "ceremonial magic audio-visual created in response to a visually powerful mutual lucid and reoccurring dream still happening amongst two very close friends" DIE HEXEN is a self-proclaimed "mutual vision where two female friends would lure each other or be led by an unexplained force into a burning forest which would then engulf them into flames. A dark premonition. The communication of two minds via a shared reoccurring dream. A visual representation of female solidarity and empowerment. The power of occultist ceremonial magic." Bearing that imagery in mind when listening to 'Siamese', it comes as little surprise, then, that DIE HEXEN list the films of Kenneth Anger and David Lynch amongst influences.
'Siamese' will be released via DEATH Recordings on March 28. DIE HEXEN will perform alongside Ruth Bate, Laura Firby and others for a special Bladerunner-themed evening at Belfast's Black Box on April 15 as part of Belfast Film Festival 2016. Elsewhere in the annual festival, the short film Pollen – directed by Helen Warner and scored by DIE HEXEN – will also be screened on the weekend of April 22 before going on tour in the festival circuit.
With a hugely promising 2016 ahead, watch the video for 'Siamese' – directed, produced and edited by DIE HEXEN – below.
Photo by Melanie Smith.