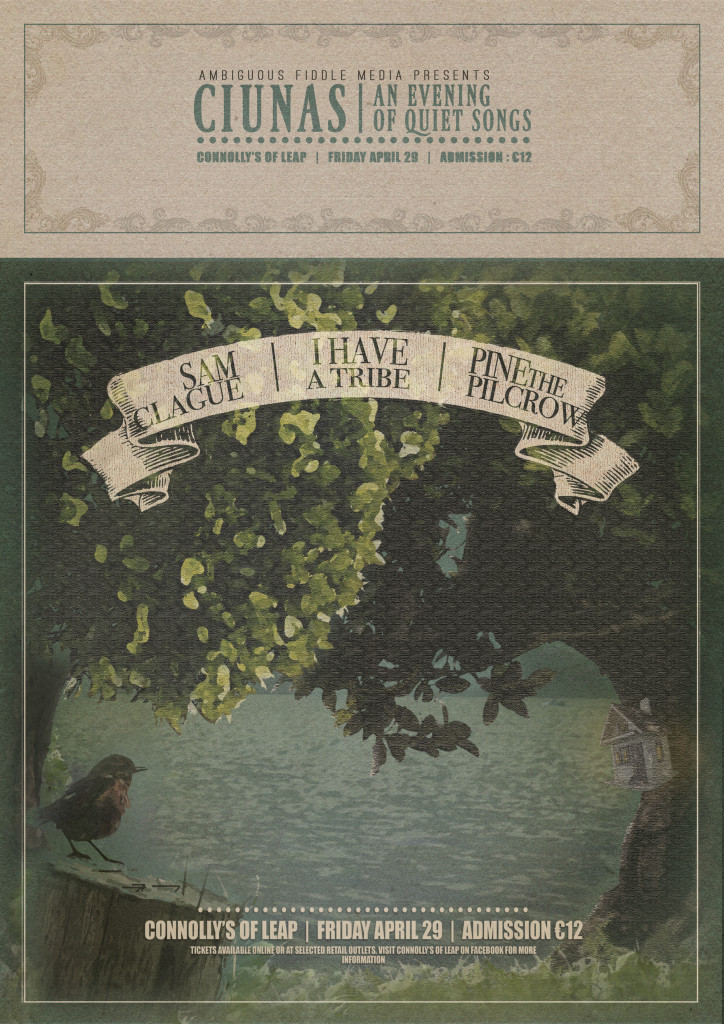 Deep in the serenity of West Cork lies famed music venue Connolly's of Leap, a venue which is set to host Ciúnas: An Evening of Quiet Songs, on Friday, April 29.
An intimate seated show in which the organisers ask the audience to "completely give their attention and respect to the artist", the evening will feature the varyingly somnambulist sounds of three of the country's finest: trio Pine the Pilcrow, the dark folk musings of I Have A Tribe and West Cork native Sam Clague. 
Ciúnas' is the Irish word for quiet, or silence; maybe even 'absence of sound' .