Album Reviews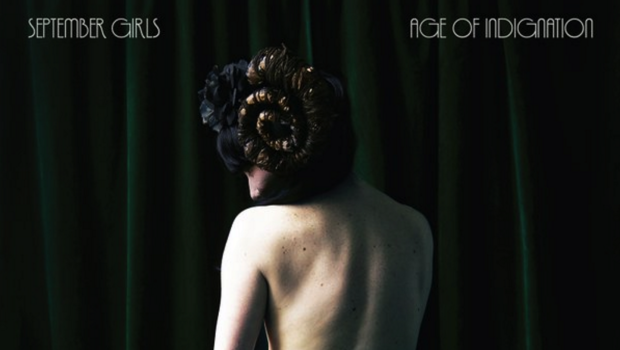 Published on April 8th, 2016 | by Cathal McBride
0
September Girls – Age of Indignation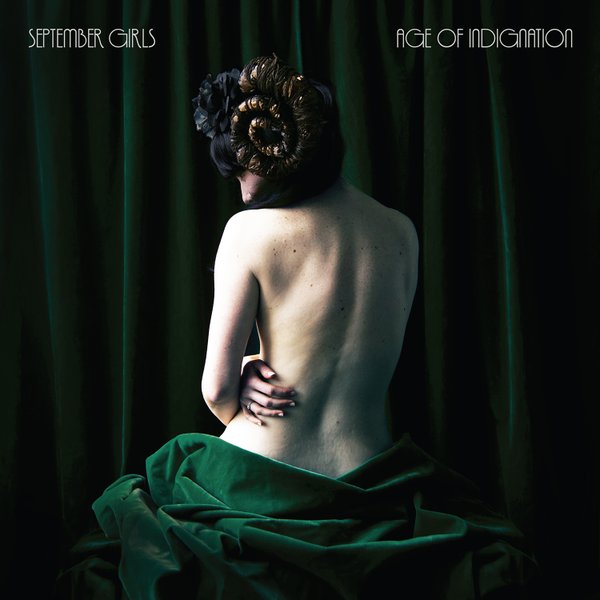 "I am reborn", sing September Girls in the opening track of their second album Age Of Indignation. While this album doesn't represent a musical rebirth – the band still operate at the intersection between fuzzy noise pop and post-punk – it does represent a band growing in ambition, both musically and lyrically, continuing a trend that's been happening gradually over the course of their career to date.
The musical ambition is evident straight away, opening with the 6 and a half minute 'Ghost', a track that builds in intensity from a slow burning intro to a lengthy pummelling conclusion that sounds like an even more ferocious 'Black Oil' (the highlight of 2014's Veneer EP), in contrast to much of the more low key material on debut full length Cursing The Sea . While the lyrics are often difficult to discern due to their trademark hazy production, it's worth listening out for some of the issues they address. 'Catholic Guilt' is the most obvious, taking on the stifling role of the Catholic Church in Ireland and its effects on women in particular ("You put us in this vessel/Built from years of blind oppression"), also fitting in an apt reference to the famous refrain of W.B. Yeats' 'September 1913' ("Romantic Ireland's dead and gone/It's with O'Leary in the grave"). 'Jaw On The Floor', meanwhile, tackles the obstacle of apathy in the way of equality, while the short sharp shock of 'Blue Eyes' addresses domestic abuse and victim blaming ("Violent actions perpetrated/Don't let them tell you you were asking for it").
Many often bemoan the lack of anger and politics in current music compared to the days of punk, but Irish music has been pro-active active recently in terms of dealing with gender politics and LGBT issues – see feminist garage-punk trio Sissy, Fierce Mild˘'s 'Equal People', Cruising's empowering anthem 'Woman' or Villagers' 'Little Bigot' for example – which can shamefully only be put down to the fact that Ireland is a country that tends to lag even further behind than most on these issues. It's really quite depressing that these things still need to be addressed in 2016, but at least it's exciting to hear a band channel this anger and energy so directly as September Girls have done here.
The title track's infectious chorus harmonies are also a highlight, their catchiest moment since 'Heartbeats', but if the album has a fault it's that one track can often sound fairly indistinguishable from the next. They've got a trademark sound, one which has grown in power and confidence with each release, but it's a sound that admittedly leaves little room for variety. The intensity makes up for this though, and the whole album is awash with harmonising voices, guitars and keys swirling around Paula Cullen's throbbing bass and Sarah Grimes' often thunderous drumming (see 'Wolves' in particular). The fire in their bellies is palpable, and the album's title stands as a pretty unmistakable mission statement. Cathal McBride
Summary: Check out: 'Ghost', 'Age of Indignation', 'Blue Eyes'

If you like this you might like: Girls Names, The Altered Hours, The Jesus and Mary Chain