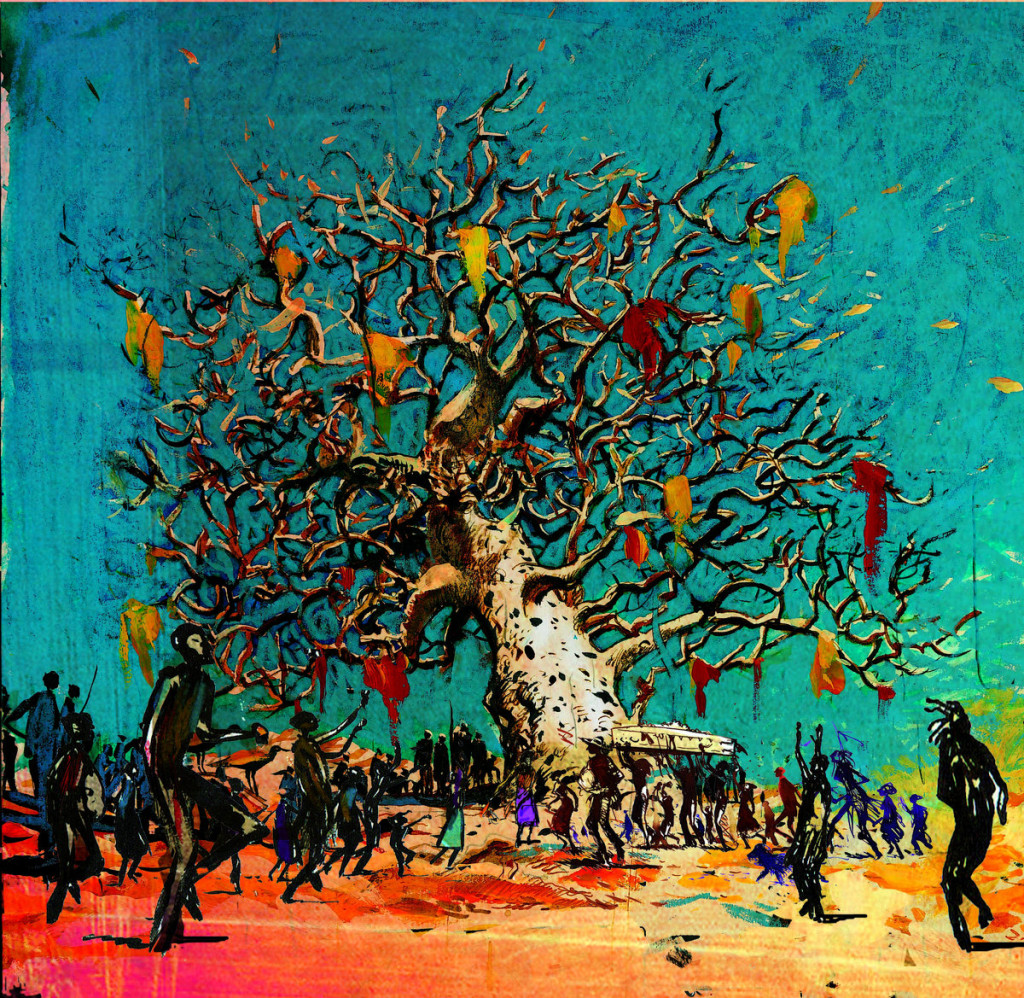 Very few Irish acts have so comprehensively demanded our attention over the last couple of years quite like Rusangano Family. Having featured them as one of our "ones to watch" acts in our 15 For 15 feature last year and fondly recalling their unforgettable appearance to close our second birthday party at Dublin's Twisted Pepper last May, the Limerick trio of God Knows, MuRli and mynameisjOhn have burned with a certain indomitable zeal from the very moment they set out on what has become a journey very much worth following.
Now, after after a string of increasingly tenacious standalone releases, the trio have unveiled their 15-track debut album, a release that bursts out of the traps and instantly underlines their reputation as easily one of the country's most exciting act. Written and recorded in Clare and Limerick over the last couple of years, the album – produced, recorded and mixed by mynameisjOhn" forges incredible middle grounds between wry wit and cunning chutzpah, extraordinary flow with genre-bending musicality and deep pathos with a blithe spirit that can't be contained. Their own words to accompany the release speaks volumes:
"Let the Dead Bury The Dead can mean a lot of things to a lot of people.
A phrase that conjures ideas of regret, remorse, hope, change, letting go and the resolve to follow one's own path. To move forward, we must also leave things behind.
It's a call to redefine success and failure.
It's a reminder of the impact individual lives can have on the collective.
An alternative route, a deviation from the norm,
It's a call to all to step off the treadmill of everyday life, to question and engage,
And to seek life by letting what is dead bury itself.
When you find your identity,
And pursue your true purpose in life,
Often, a battle ensues,
Between fears and insecurities.
Between your reputation and legacy.
What does it take to go against the grain, let the dead bury their dead,
And enter newer realms?
A modest fee…
…for a priceless liberation!"
Amen to that. Check out Benjamin Flao's amazing artwork for the release above and stream/buy the album below.