Reviews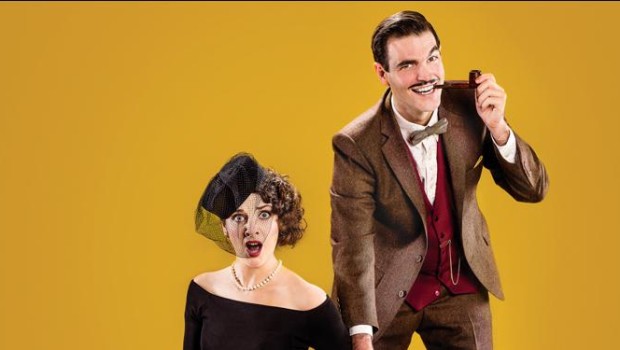 Published on April 5th, 2016 | by Brian Coney
0
The 39 Steps @ Lyric Theatre, Belfast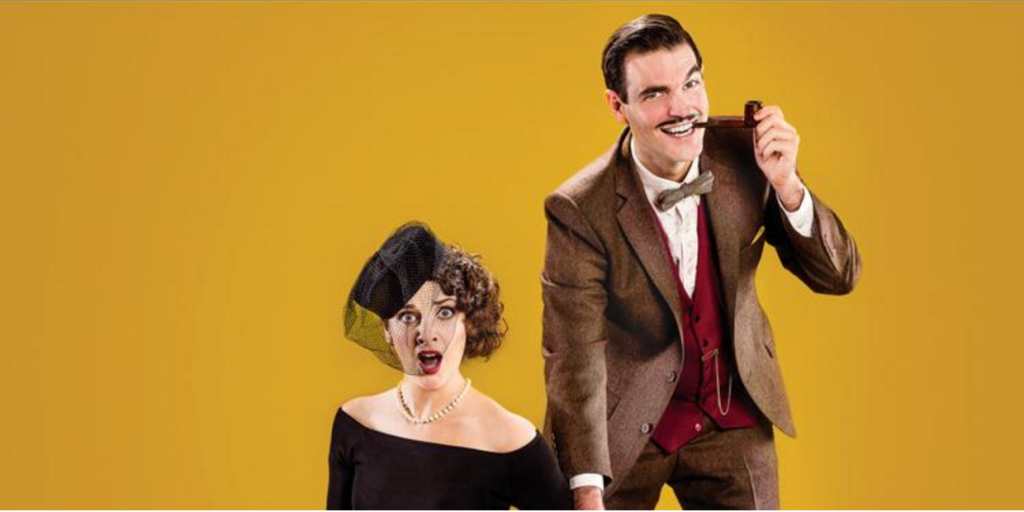 Whilst not in the more exalted echelons of his esteemed filmography, The 39 Steps was, of course, fully – and, to date, most famously – realised via Alfred Hitchcock's big screen adaptation of 1935, twenty years after its initial publication as an adventure novel by Scottish author John Buchan. Re-imagining the prototypical chase movie as a decidedly more idiosyncratic and entertaining proposition over 100 years from Buchan's original, Bruiser and Lyric Theatre's production promises much in the way of the former's increasingly world-renown reputation for wonderfully innovative and wilfully unconventional theatre.
Directed by Lisa May – artistic director and founder of Bruiser – one can't help immediately admire the decision to run with just four actors here. With Hannah Brackstone-Brown, Shai Forester, Liam Jeavons and Michael Condron playing no fewer than 139 roles between them throughout, the production is, by very ambitious virtue of the sheer multiplicity on display, as much a feat of collective physicality and range as it is a narrative-centric theatrical re-telling. Centring on a breakneck series of narrow escapes and personal ruses for Major-General Sir Richard Hannay, a British secret agent, on the run from Scotland Yard and a ring of German spies called Black Stone, The 39 Steps is, at its root, as typical a farcical romp of noir theatricality as imaginable. In Bruiser's world of masterful hyper-minimalism however, custom and expectation are upturned in favour of ad hoc excellence; the simplest of props and the barest of sets are opted for in favour of conceiving a world where the sheer rigor of movement and synchronicity proves crucial and thoroughly engaging throughout.
With several knowing nods to Hitchcock (and Lisa May herself, on one occasion) at various points, May and writer Patrick Barlow's interpretation is a breathless homage to the Master of Suspense himself, in which they don't as much break down the fourth wall as they do steadily collapse it by allusion and intentional cue lapses. With their aim being to entertain, first and foremost, repetition and tautology acts as the beating heart here; this is a meticulously-rehearsed two hours where basic set pieces are doubled up into houses, cars, trains and much more besides. In a realm where the imagination can stretch the boundaries of perceived actuality, Bruiser have once more utilised the simple marriage of minimalism, great acting and the collective whim of the audience to stellar effect. Brian Coney
The 39 Steps runs at Lyric Theatre until April 16. Go here to buy tickets.