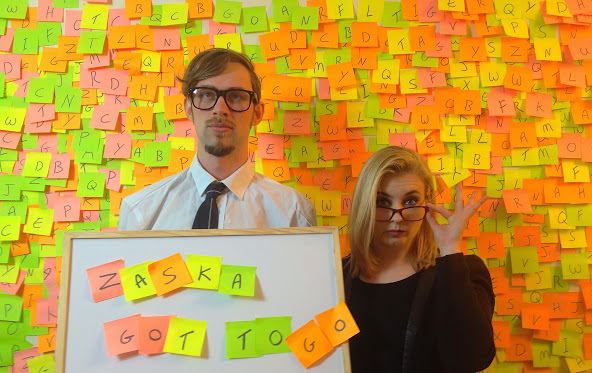 Fancy a game of Countdown? Of course you do. Dublin composer and bandleader Max Zaska yesterday debuted the brand new video for his most recent release 'Got to Go'. It's a soulful number that shows Zaska and his troupe of supremely talented musicians continuing on the same trajectory as previous releases In Your Own Sweet Time and Different Light, crafting songs that are effortlessly accessible while still maintaining satisfying and adept jazz technicality.
'Got To Go' is another fine example of the joyous work of the bandleader and guitarist as he puppeteers the band in a smooth, charming dance of soul, funk, blues and jazz that will serve to satisfy both fans of Paolo Nutini and Snarky Puppy alike.
The video, produced at Lagoon Pictures by Patrick Ryan, shows Zaska and the song's two vocalists Keith Fennell and Nichola Hegarty taking part in a fever-dream version of lovers' Countdown where each word serves to turn the relationship to rubble, in the end leaving Zaska alone and surrounded by nothing but post-it notes with the letter "I" on them. The video and song's "laugh the pain away" outlook is nothing short of warm and charming and only serves to further solidify Zaska as one of the most exciting and fun acts on the scene right now.
The 'Got To Go' single launch will take place this Saturday the 23rd of April in The Sugar Club. Tickets can be purchased through the event page here.
Follow Zaska on Facebook